National Mobility Awareness Month is a special month in May. This month encourages people with disabilities to embody the spirit of life moving forward by raising awareness of the mobility solutions available in their communities.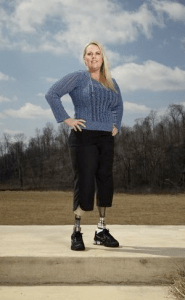 People like Stephanie Decker, who've moved on in life, with great success, after a category 4 tornado destroyed her dream house and damaged her legs forever. The tornado left a big mess, and Stephanie disabled. After the incident, she had to approach life in a completely different way, but embraced it with a spirit of thankfulness!
Today, Stephanie motivates people with her special story of how she both overcame and continues to battle with her personal journey of adversity. She has proven that even though there could be big impediments in life, people have to take a deep breath, move on, and face life with a smile. To her kids, the country and us, she is a hero! Christopher Reeves said, "A hero is an ordinary individual who finds the strength to persevere and endure in spite of overwhelming obstacles."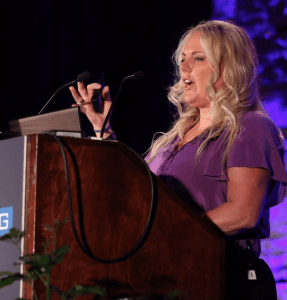 Stephanie perseveres with every step she takes towards helping others through amputee legislation, public appearances, or simply with some encouraging words. She once said, separate the bad from the good and the good from the great." She goes on to say, "you have to choose how you're going to handle the storm, and to choose to fight and move on with life because it's a choice someone makes." Stephanie's presentation is based on real-life inspiration and making people understand as to why setting goals are important, as she had to reset her own goals in life to walk again.