It's Halloween, a perfect time to think about fear in the workplace.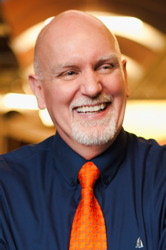 The bottom line is this: If your employees are fearful of losing their jobs or the company's future or the competition, they aren't going to be as productive or innovative as you need.
And yet according to a recent Harris poll, only 4 percent of workers rank fear of being fired or laid off as their primary workplace worry. That's a drop from 9 percent in last year's study. What is making them anxious?
The data shows: Flat paychecks, work overload, long commutes, and … get this … annoying coworkers. In other words, our people are bothered much more by the lack of teamwork and camaraderie in their departments than about their own job security. Interesting.
Most leaders we meet seem to be bending over backwards trying to build esprit de corps in their teams. They've been trying hard to be people managers, not slaves to process, and yet overall performance isn't improving, or not nearly enough. Our data shows employee engagement scores haven't improved much at most organizations after many years of effort, and companies aren't seeing markedly greater amounts of teamwork, innovation or employee initiative.
Something's missing: It's culture.
If your workplace culture is clear, positive and strong, then your people will believe what they do matters and that they can make a difference. That pervasive enthusiasm and energy will spread like perfume in the atmosphere. On the other hand, if your culture is dysfunctional—chaotic, combative, or indifferent—employees will most likely spend more time thinking about why the people sitting next to them should be fired than getting fired up themselves.
If the culture works, then everything works better.
To check fees and availability on Chester Elton call Eagles Talent Speakers Bureau at 1.800.345.5607.