In this article, Dr. John La Puma, an expert keynote speaker on wellness, addresses the importance of examining the nutritional value of food chosen for medical meetings. He also explains how eating healthy at conferences can provide attendees the healthy fuel they need to be productive and energized.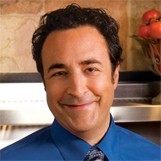 About 10 years ago, two friends and I set out to learn how meals were chosen for medical meetings. We had attended lots of those meetings, and eaten our way through them happily. But who ordered the food? To find out, we surveyed the annual meeting planners for twenty major medical specialty societies, planning their annual meetings.
We found (and later reported in the international peer-reviewed journal Disease Management) that small changes can improve the quality of meals selected, without increased cost, and provide choices that conform to national nutritional guidelines. As a professionally trained chef and practicing physician, that's what I like to do for meeting planners now.
92% of meeting planners rated "available budget" as the most important factor as determining what was served. "Nutritional guidelines" were important to 62%. All of the annual meetings included dessert at lunch and dinner, and all included potato chips, snack mixes or candies at breaks; and soda pop with each break.
Doctors were interested in this research too — it was accepted for presentation at the 3rd International AMA Conference on Physician Health in Vancouver, B.C.
But doctors had a different view — they were happy to eat whatever what was served. They had no idea about how many calories were in what they were eating, or how it could change how well they learned or socialized.
Fortunately, that's beginning to change.
More professionals in all fields are interested in nutrition, and that fuel is important when you're doing business. Hotel kitchens are increasingly accommodating, and not just gluten-free eating or sugar-free muffins, but folding vegetables into meatloaf, and making special recipes (including my Super Berry Blender Blaster) when requested.
The meeting manager's job hasn't changed: negotiate with the banquet and catering manager, create great meals within increasingly tight-budget constraints, and keep up with changing nutritional parameters. And never, ever, run out of food — even healthier food!
To check availability and book Dr. John La Puma for your next event:
Call Eagles Talent: 1.800.345.5607
Or click here to visit his keynote speaker profile page.