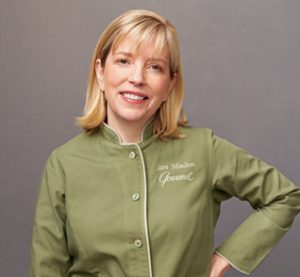 Host of Food Network's Sara's Secrets, Chef Sara Moulton shares her traditional homemade eggnog recipe that will be a hit at this year's holiday party!
Directions:
1) Given that eggnog and ice cream are made from the same ingredients, and that eggs are already safely you'll want to start your eggnog with premium vanilla ice cream.
2) Place the ice cream in a large covered glass or stainless-steel bowl in the refrigerator to thaw.
3) Once thawed, stir in the rum or desired flavoring and nutmeg. Blend well. Serve cold. Just pull it out of the freezer, put it in the fridge, and let it melt. Add rum or brandy and a little grating of fresh nutmeg, and you have–homemade tasting eggnog.
Ingredients:

2 pint(s) premium-quality vanilla ice cream
1/2 cup(s) rum, cognac, or bourbon (add more to taste)
Pinch of freshly grated nutmeg
Go ahead … click the Eagle.
To check fees and availability on Chef Sara Moulton call Eagles Talent Speakers Bureau at 1.800.345.5607