Celebrate Shark Week with this Fin-tastic speaker: Lori Greiner!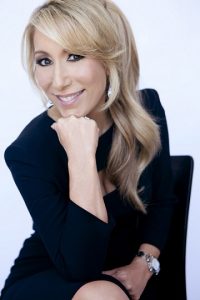 When Lori Greiner is not brokering million dollar deals on ABC's hit show Shark Tank, she can be found traveling the world as a highly sought after business entrepreneurship keynote speaker. Many clients request Lori Greiner in the hopes that she can share her success story as a testament to achieving the impossible.
Lori is regarded as one of the most prolific inventors of retail products, having created over 400 products and holding 120 U.S. and international patents. A great believer that, if you are lucky enough to be successful, you have a responsibility to give back, Greiner's most gratifying moments come when she is able to help budding entrepreneurs achieve the same success she feels lucky enough to have enjoyed.
In today's economy, Lori Greiner's inspirational story provides optimism for companies around the world. As a motivational speaker, Lori inspires others to achieve their goals and dreams as she has and offers the recipe to achieve great success.
For more information on booking Lori Greiner for one of your events, check out her page on our website or call our office at 1.800.345.5607.