Rocky Bleier Review
America's favorite past time is now upon us …football!
As the NFL kicks off the 2017 season, we'd also like to share some insight on one of our all-time favorite Super Bowl winners and one-of-a-kind speakers, Rocky Bleier.
Rocky's story is a captivating tale of bravery on both the football fields of America, as well as on the battlefields of Vietnam.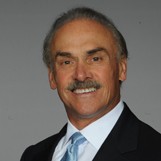 When Rocky was drafted to play for the Pittsburgh Steelers in 1968, his hard work and determination seemed to finally be paying off; however, before the season ended that first year, he was drafted again, this time, by the United States Army. During his time in combat, Rocky severely injured his leg from both rifle fire and grenade fragments. When he returned from the war, it seemed like his football career was over before it even began.
Rocky's optimism played an enormous part in his recovery due to the fact that it helped him become more determined to be the football player he was born to be. For over 2 years, Rocky drove himself to recuperation. He was not only drafted to the Pittsburgh Steelers again, but eventually became a starting running back on a team that won four Super Bowls and became the greatest football team of the 20th century.
The hard lessons that Rocky learned throughout his early life motivated him to inspire others to overcome adversity and reach their highest potential. He is the definition of encouragement to many people and his presentations send a clear message to all audiences — believing in yourself is the way to conquer inevitable challenges.
Recently, Rocky delivered a presentation to a manufacturing company and received a stunning review!
"He captivated the crowd from beginning to end, his talk was flawless and at some point a lot of our guests remarked I thought like he was talking to me directly. The talk contained just the right amount of animation and gestures to continuously hold his audience. Rocky was very gracious during the jersey signing and picture section. Each and every guest seemed important to him. He carries a lot of respect for someone whose accomplishments were decades ago. I think we would rate Rocky on a scale of 1 to 10 as a 12."
This is the first of many raving reviews we have received from clients who have booked Rocky Bleier. He never ceases to amaze and is always very willing to go above and beyond for clients to meet their needs.
For more information Rocky Bleier Review, please contact us at www.eaglestalent.com or call our office at 1.800.345.5607