Last friday,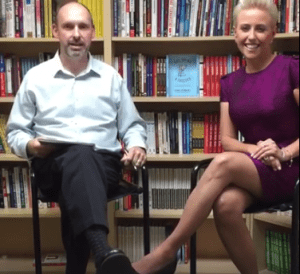 former White House director of events, motivational speaker, and author — Laura Schwartz, was interviewed on Facebook Live. Our Sheldon Senek briefly sat down with her addressing topics such as: volunteering, networking, leadership, and even the 2016 Presidential election:
Laura spoke about her work as an intern at the White House answering phones while studying at American University for a semester. She reiterated how important it was for her to volunteer and take initiative in and out of the workplace.
She sees networking as a large factor in how others accomplish tasks and achieve greatness in their lives. Laura goes on to say, "when we network, we build those bridges. We help others and that is what it is about!"

As a professional speaker and former political official, Schwartz sees great leaders as those who surround themselves with diverse groups of people with different ideas and world views than your own. She also uses this idea in her own life as well.
Lastly, she debriefed her view on the state of the presidential election race and how the political process is unfolding now and how it will proceed throughout this year. With all of the attention surrounding the candidates, Schwartz believes it is important to notice what "person" each candidate is trying to be. Television advertisements are an example of where to look for these "persons."
VIEW FULL INTERVIEW
For information on booking a keynote speaker for one of your events, check out www.eaglestalent.com or call our office at 1.800.345.5607
Subscribe to our blog
Stay up to date on all the latest news at Eagles Talent
By continuing to browse, you consent to our use of cookies. To know more, please view our
Privacy Policy.
Hide