Actress Patricia Arquette made a lot of controversy at the 87th Academy Awards when she demanded that women start getting equal pay for equal work. It's no secret that in the workplace, women make about $0.77 on every dollar that a man earns. As a Women in Business speaker, Barbara Corcoran has first hand knowledge of the widely discussed issue of equal pay for equal work. In honor of Women's History Month, we asked Barbara to share her opinion on the matter.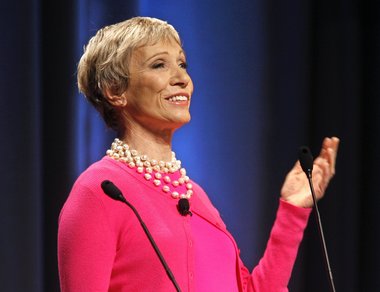 Q: From the Sony hack leaks to the Academy Awards, there has been a lot of discussion on women receiving equal pay. As a successful business woman —  who not only competes but defeats, how would you suggest women should go about overcoming this inequality? And where do you think (or hope) business women will be in 

50 years from now

?

A: 50 years from today, I suspect women to be in charge of almost everything. Think about it…women work faster, think smarter, and are better at building long-term relationships which is at the core of building every business. The quickest road to the top is to start your own business. This way you don't have to wait for somebody to find you and recognize your talents and you can build your world exactly as you wish it be. And as most women want to start a family too, having your own business puts you in charge of your hours and your money and is far more accommodating to having a family life too.
Looking to book Barbara Corcoran for an event? Visit us at www.eaglestalent.com or call our office at 1.800.345.5607.