Whether you're on the hunt to start a new career or an employer seeking the right candidates, possessing the necessary skills is an essential part of qualifying and hiring for a new position in any industry.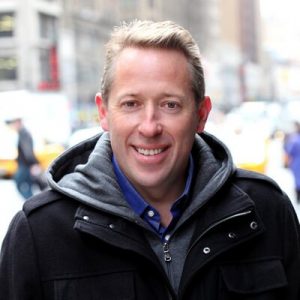 Eagles Talent has access to worldwide speakers who help both employers and employees reach their target goals. Nicholas Wyman, an Australian native and CEO of the Institute of Workplace Skills and Innovation, writes about job skills in the 21st-century workplace. His company is a global enterprise that is dedicated to skills and workforce development in today and tomorrow's workplace.
He speaks on the importance of investing in skills and shares personal stories that audiences can relate to and apply directly in their lives. He is also the author of an award-winning book, Job U, which disproves the notion that a traditional college degree is the best or only path to success; it's a book for anyone who wants to learn how to add value in today's economy regardless of circumstance.
Nicholas recently delivered a top-notch presentation for a food processing company, which influenced them to give him an excellent review:
"You will not be disappointed booking Nicholas Wyman. Nicholas worked with us to get a good understanding of our needs and our audience. His presentation was well done, honest and interesting. He was an excellent addition to a strong program, covering a topic of critical concern (training and recruiting) for our industry."
Nicholas is also a regular contributor for Forbes, Huffington Post and CNBC, writing about job skills and training. He has also keynoted the Edge Annual Lecture in the United Kingdom, spoken at the International Foundation Conference on Youth Philanthropy in Athens, Greece, the Global Lessons in Apprenticeships and Trans-Atlantic Apprenticeship Summit in Washington, D.C., the Recharging the Youth Conference in New York, and the International Foundation of Employee Benefit Plans Conference in Las Vegas, Nevada.
For more information on booking Nicholas Wyman for one of your events, check out his page on our website or call our office at 1.800.345.5607.