In honor of Hispanic Heritage Month, we have compiled a list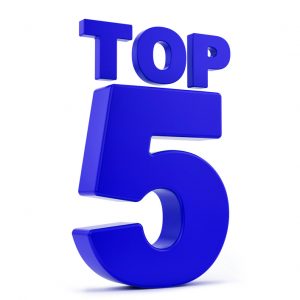 of our top five most popular SoundCloud speakers of Hispanic and Latino descent. These vibrant speakers have what it takes to energize your audiences while inspiring them maximize their full potentials.
#1. Victor Antonio
Author, sales trainer and motivational speaker Victor Antonio is proof that the American dream of success is alive and well. His leadership keynote focuses around understanding the different strategies we can use to influence or persuade others to execute 1) their personal goals, and 2) your company's short and long-term goals.
#2. Consuelo Castillo Kickbusch
Consuelo Castillo Kickbusch is a renowned, charismatic, passionate and influential speaker with a mission to empower the next generation of leaders. By sharing her own story of financial poverty and rich culture, she inspires the youth of America to lead their best lives. 
#3. Samuel Betances
As a biracial, bicultural, and bilingual citizen of the world, Dr. Samuel Betances has worked in all fifty states, all six U.S. territories and in various countries including Japan, Korea, Germany and Mexico. He inspires willing learners to aim high, reject rejection and embrace themselves and each other as powerful team members working toward a more prosperous future. 
#4. Deborah Rosado-Shaw
Deborah Rosado-Shaw is a serial entrepreneur and is the CEO of the Rosado Shaw Group. LLC, a career success training and development company helping leaders discover insights that generate unprecedented results. Her programs and coaching "leave audiences lit-up, engaged and contributing at their highest levels". 
#5. Joachim de Posada
Dr. Joachim de Posada is a highly qualified international motivational speaker and author based in San Juan, Puerto Rico who is fluent in English and Spanish. He specializes in sales, management, leadership and team building and has worked for companies and associations in more than forty countries and the United States.