Eagles Talent Speakers Bureau recently rolled out our BRAND NEW SoundCloud page, complete with various audio clips of the top keynote speakers in action. If you're not familiar with this platform, you should be — it's one of the largest audio communities of artists, podcasters, bands, and speakers. To give you a sneak peak of what we're doing with it, we put together a top ten list of our most listened to Motivational Speakers on our SoundCloud page. These clips are convenient if you are looking to capture the magic of keynote speakers in 1 minute or less! On your mark, get set …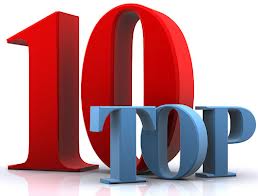 #1. Willie Jolley
There are many inspirational/motivational speakers, but there is the one, the only, the incomparable Dr. Willie Jolley. He is a Hall of Fame Speaker, an Award-Winning Singer, a Best-Selling Author and a National Television & Radio Personality. His message on the importance of taking a positive approach to less than desirable situations is refreshing and inspirational, and exactly what your employees need to hear.


#2. Janet Lapp, PhD
Dr. Janet Lapp is an expert at guiding high performing organizations and people through change resistance with humor and compassion. Clients who book Dr. Janet Lapp for a transformational program/keynote speech experience inspirational and memorable events. Audiences experience a high-energy presentation and learn how to develop the courage to face new obstacles and challenges.

#3. Coach Don Meyer
Coach Don Meyer is currently the winningest coach in any division in NCAA history. He retired from coaching in 2010, but continues at NSU in the role of Regents Distinguished Professor and Assistant to the President.

#4. Michael Strobl
Michael Strobl enlisted in the Marine Corps in 1983. He was commissioned a second lieutenant, and served around the world in various duties as a field artilleryman. His personal memoir "Taking Chance" has appeared in numerous books and was included in the 2007 documentary "Operation Homecoming" and was nominated for an Academy Award and an Emmy Award.
Anne Mahlum is an entrepreneur with a purpose. This inspirational woman uses her power to make a difference in her community with Back on My Feet (BoMF), a nonprofit organization that uses the power of running to change the way those experiencing homelessness see themselves so they can make real change in their lives, which includes employment and independent housing.  In addition, Anne is the founder of [solidcore] – a high-end fitness studio that features the Lagree Fitness Method. Anne knows the key to finding your happiness, as well as inspiring your audience to create social change.
Shawn Achor has become one of the world's leading experts on the connection between happiness and success. Using humor and interactive experiments that engage the audience, Shawn illuminates how a leader can reduce stress in an organization to increase productivity and success rates. His research on happiness made the cover of Harvard Business Review, his TED talk is one of the most popular all time with over 4 million views, and his lecture airing on PBS has been seen by millions.
Author, sales trainer and motivational speaker Victor Antonio is proof that the American dream of success is alive and well.  A poor upbringing from one of the roughest areas of Chicago didn't stop Victor from earning a B.S. Electrical Engineering, an MBA and building a 20 year career as a top sales executive and becoming CEO of a  multimillion dollar high-tech company.
John Boe is an entertaining speaker with a powerful message and a passion to help salespeople reach their full potential. His knowledge has been synthesized into one of the most powerful sales training programs ever created on the subject of peak-performance selling and personal achievement! 
Gail Blanke is founder, president, and chief executive officer of Lifedesigns, LLC, a company whose vision is to empower men and women worldwide to live truly exceptional lives. She helps you create passion, power and new possibilities in your work and life by polishing your own personal brand and presenting yourself powerfully. 
Bill Rancic's unique life experiences as an entrepreneur, best-selling author, television personality and restaurateur of the popular Chicago restaurant RPM-Italian chain have given him the opportunity to travel the world and experience different lifestyles and numerous cultures. As a successful entrepreneur, Bill understands managing and leading teams in times of uncertainty.