Today, our Top 10 List consists of speaker's stories and the serious life challenges they have been faced with. Below, you will read about 10 individuals who overcame their fears and use their stories to inspire audiences today.
Speakers Who Survived Real-Life Horror Stories
---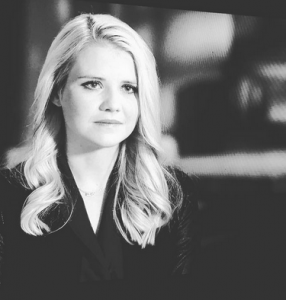 Elizabeth Smart was abducted on June 5, 2002. Her captors controlled her by threatening to kill her and her family if she tried to escape. Fortunately, the police safely returned Elizabeth back to her family on March 12, 2003, after she was held prisoner for 9 grueling months. After this traumatic experience, Elizabeth has become an advocate for change related to child abduction, recovery programs, and national legislation. This tragic event has led her to speak out against abduction and she strives to motivate parents, law enforcement, and leaders worldwide to focus on children's safety. In addition, she'll be narrating her new movie based on her abduction, which premieres November 18th on Lifetime.
---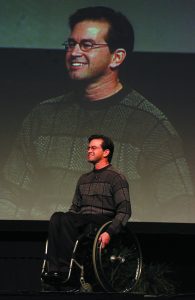 Mike Schlappi's frightening story started the day he found himself paralyzed in a bed with a bullet hole in his chest. Mike promised himself that if he survived, he would share his unique story all over the world and help as many people as he could. Today, as a four-time Paralympic medalist in USA men's wheelchair basketball, his presentation consists of challenging individuals of all ages. He focuses on expressing safety in the workplace and at home. He also encourages individuals to change the way they think about carelessness and explains how their decisions affect others in the workplace.
---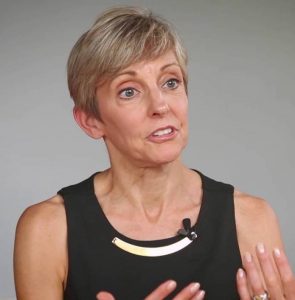 Trisha Meili's spine-chilling story occurred on April 19th, 1989, when she went for a jog in New York's Central Park and was viciously assaulted and left for dead. The horror of her attack brought an outpour of support and love from her family, friends, healthcare workers, and strangers. Trisha credits this support as part of the miracle in her recovery. Today, she speaks to multiple groups, including businesses, universities, brain injury associations, sexual assault centers and hospitals, about her journey of recovery and healing. She shares her story to express the importance of the human body and spirit to heal. It is a tale full of hope and possibility.
---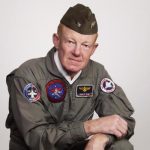 Charlie Plumb completed Navy Flight Training and shortly after, he went to Miramar Naval Air Station in San Diego, where he flew the first adversarial flights in The Navy Fighter Weapons School. During his career, he flew 74 successful combat missions over North Vietnam and made over 100 carrier landings. On his 75th mission, just five days before the end of his tour, Plumb was shot down over Hanoi, taken prisoner, tortured, and spent the next 2,103 days as a prisoner of war. After this horrendous experience, Plumb continued his Navy flying career in Reserve Squadrons, where he flew A-4 Sky Hawks, A-7 Corsairs, and FA-18 Hornets. Now retired from the United States Navy after 28 years of service, he motivates and teaches audiences the qualities of survival and overcoming obstacles.
---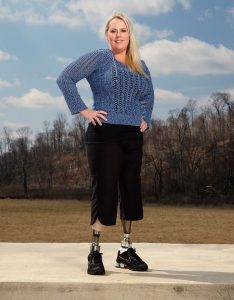 Stephanie Decker found herself in a life-altering moment when a tornado ripped through her home in March of 2012. As a 37-year-old mother at the time, she watched her house begin to disintegrate around her and on her as she heroically shielded her two young children with her body. Since this disastrous event, Stephanie has become a true symbol of survival and overcoming adversity. In her keynote presentations, she explains how humor, teamwork, and setting goals can be used to overcome any obstacle.
---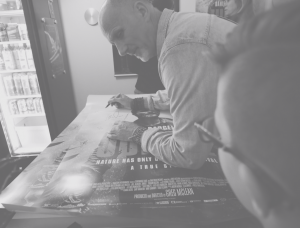 Yossi Ghinsberg fought for his life when he was stranded in the Amazon rainforest in 1981. Ten years later, Yossi returned to the Amazon River valley, the site of his remarkable adventure and made it his home. He quickly became a vital creator of Chalalan Ecolodge, a model eco-tourism village that inspires the Amazon basin and the world. The next phase of his life in the Amazon was spent in what Yossi aptly terms the 'field of agony,' where he dedicated seven years to the treatment, rehabilitation, and reintegration of opiate addicts throughout the world. In his presentations, Yossi speaks from the heart about his harrowing experiences and utilizes his story to encourage his audience members to take risks in their professional lives while sharing personal insight that is as riveting as it is transformative.
---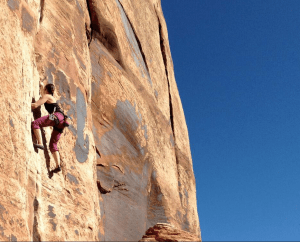 Steph Davis' resume of climbing achievements spans 25 years. She is the most accomplished and only female free soloist in the world to combine free solo climbing with base jumping. Very few climbers practice the high-risk style of free solo climbing, using no ropes or protective gear. On August 19th, 2013 Steph Davis' husband, Mario Richard, died while wingsuit flying in Italy's Dolomites. Something went wrong in flight and he hit a cliff close to the Piccolo Pordoi towers just minutes after Davis successfully jumped. This heart-breaking story has motivated her to discuss the importance of risk, resilience, fear, and change to audiences all over the world.
---
Derek Daly's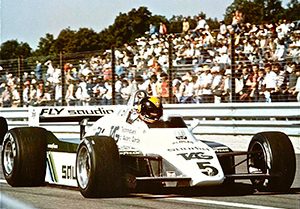 professional racing career spanned 17 years and his experiences are nothing short of breathtaking. His story is one that very few have lived to tell. In 1984, he suffered one of the hardest crash impacts that a driver had ever survived when he hit the wall at Michigan International Speedway at 212 MPH. After fourteen surgeries and three years in therapy, he returned to full-time racing. He competed in the 12 Hours of Sebring – one of the premier motorsport endurance races in the US – and won the race two years in a row. His dangerous passion for speed translates into daring business ideas for increased output, efficiency, and flexibility. As a speaker, he drives his powerful ideas to organizations, corporations, and individuals who are looking to increase their performance.
---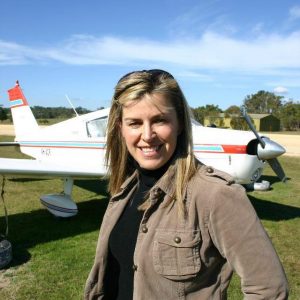 Janine Shepherd was an elite ski racer whose bid to represent Australia in the Olympics was cut short by a tragic accident. For ten days, she hovered between life and death after she was hit by a truck while bike riding, suffering multiple severe injuries. She battled with rehabilitation and the acceptance of permanent disabilities for six months. Fortunately, she began to teach herself to walk again and went on to earn her wings as both a pilot and an aerobatics instructor. She has also become an inspiring speaker to men and women all over the world and currently speaks about the practical lessons she has learned               throughout her continuing journey.
---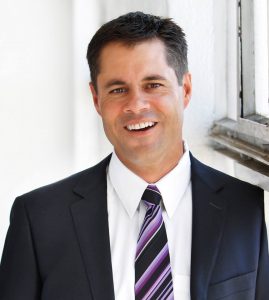 John Sileo's, our last Speakers Who Survived Real-Life Horror Stories, identity was stolen from his business and used to embezzle $300,000 dollars from his clients. While the thief covered his crimes using Sileo's identity, John and his business were held legally and financially responsible for the felonies committed. The infraction destroyed John's entire company and consumed two years of his life as he fought to stay out of jail. In response, John made it his mission to help others protect the private data that represents their wealth. Now, as America's leading keynote speaker on privacy, identity, and technology protection, John specializes in making security fun and engaging for audiences. He provides clients with strategies to balance risk, defend privacy and multiply profits by building a culture of deep trust.
---
Speakers Survived Real Horror Stories Check out www.eaglestalent.com or call our office at 1.800.345.5607. for more information
---