Spirituality Speakers bring meaning to the workplace. With employees experiencing an increased desire for meaningfulness on the job, Spirituality plays an important role in finding meaning and purpose beyond self at work and making a difference. It can also increase employee passion about and commitment to their work, and improve feelings of wellbeing.
Our Spirituality speakers possess a sense of both personal and team accomplishment while decreasing the likelihood of emotional exhaustion and burnout.
---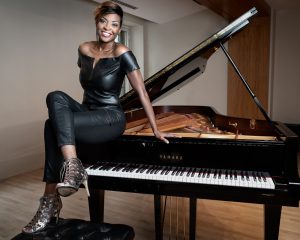 No.1 Maverick
Jade spent the first few years of her career performing as a classical concert pianist. Following an artistic epiphany, she pivoted from playing the piano to impress audiences, to using the piano as the vehicle by which to provide the inspiration, information and entertainment that profoundly moves them instead.
There's not a bigger believer in our potential to think bigger, do bigger, be bigger and believe bolder! Jade Simmons is the author of the #1 Amazon Bestselling book Audacious Prayers for World Changers which gives readers the big, bold words to match their biggest, boldest dreams. Read More…
Topics Include: Religion & Spirituality, Arts & Pop Culture, Inspirational Speakers
---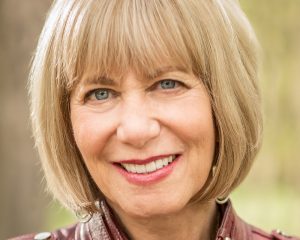 Medical Scientist, Psychologist, Spiritualist
This distinguished pioneer in integrative medicine is a world- renowned expert in the mind/body connection. Her work has been foundational in an international health-care revolution that recognizes the role of meaning, and the spiritual dimensions of life, as an integral part of health and healing.
Eloquent and inspiring in settings that range from hospitals to hospices, from theaters to conference venues, and from boardrooms to houses of worship, she is a credible bridge between faith and reason. Her brilliance, humor, and authenticity—in combination with the latest research—make her a compelling and inspiring speaker and writer. Read more…
Topics Include: Religion & Spirituality, Health & Wellness, Emotional Intelligence
---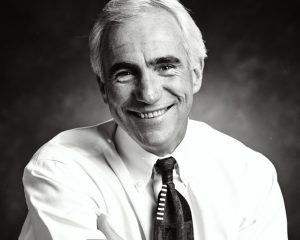 John Cassis
Professional Athlete, Businessman, Minister
John has a diverse background. He received a Bachelor of Science degree from the University of Cincinnati. After three years of professional baseball, he earned a Masters of Divinity degree from Gordon Conwell Theological Seminary in Boston. From 1973 to 1975, he directed a youth counseling center.
In 1975, he became a minister of a small church in Colorado, where the congregation grew from 80 to 2,000 in five years. Then in 1980 as Director of Special Projects for World Relief, John accepted the challenge to motivate people across the country to help feed hungry children and their families. As a professional speaker, he encourages people to step into the arena and live their dreams. In keeping with his philosophy, he became a professional golfer in 2002. Read More…
Topics Include: Team Building, Leadership, Religion & Spirituality
---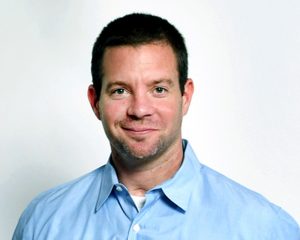 Marine Corporal and Author of "One Step at a Time: A Young Marine's Story of Courage, Hope, and a New Life in the NFL"
Josh followed in his father's footsteps and enlisted in the U.S. Marine Corps. In 2004, a bomb exploded under the vehicle Josh was riding in. He woke up five days later to the realization that he had lost two friends and both of his legs in the blast. He spent two years of extensive rehabilitation recovering at Walter Reed Medical Center in Bethesda, Maryland. He currently has 32 pins in his hip and a 6-inch screw holding his pelvis together.
Corporal Josh Bleill is now a walking, talking, symbol of hope, using his story to motivate and inspire others. Even with all he's been through, Josh doesn't just believe in the American dream. He defines himself as "a father, a husband, a Christian, a spokesperson, and a Marine." Read More…
Topics Include: Military, Religion & Spirituality, Christian
---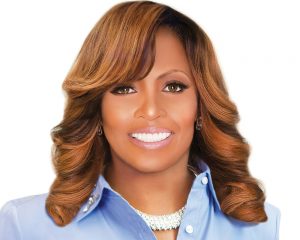 Founder & CEO of the Multi-Million Dollar "Traci Lynn Jewelry" Empire
Whether she's in her role as an in-demand motivational speaker, author, or as the owner and driving force behind the hugely successful direct-sales company Traci Lynn Fashion Jewelry, entrepreneur Traci Lynn has the same mission: "I call it 'passing the MIC,'" she says. "MIC: Motivate, Inspire, Change. Lynn's unwavering commitment to offering her team the chance to own their own businesses, balance their lives, and achieve financial independence has earned her the nickname "The "Millionaire Motivator."
It has also enabled her to grow the Fort Lauderdale based business from its modest beginnings (launched with $200) into a multi-million dollar enterprise that has nearly 25,000 independent sales consultants in 46 states. Read More…
Topics Include: Business Entrepreneurship, Religion & Spirituality, Women In Leadership
---
Interested in a Religion & Spirituality speaker? Visit www.eaglestalent.com or call our office at 1.800.345.5607 for more information.