Inspire. Imagine being sentenced to 13 years in federal prison. Scary thought, right? Now, imagine being released seven-and-a-half years later with not one, but two college degrees, both with honors.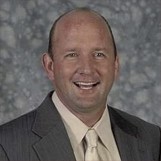 "I couldn't fathom spending all of that time in that (wasteful) fashion." Evans said as he recounted the day he calls, "The Awakening."
On his road to redemption, Troy Evans has been to hell and back. After nearly giving up on life, and being convicted of bank robbery he turned an extreme negative into a positive. While in prison, Troy willed himself beyond his confines to become an outstanding individual and a productive citizen.
His keynote address covers topics like overcoming adversity, change, motivation and the power of education. He reminds us all that change is never too late, and every situation, no matter how adverse, holds life-altering and inspirational lessons.
Watch Troy's compelling and inspirational keynote here.
Educate. Dr. Robert Kriegel, keynote sales and business speaker, and author of the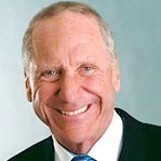 national bestseller: If it ain't broke…BREAK IT! His latest book Performance Under Pressure…being at your best when it counts! Is available here.
His outstanding skill and insight makes him one of the most sought after guest speakers in the industry, and his keynote address will be the highlight of your organizations seminar, training, or event.
Dr. Kriegel's topics include: marketing, customer service, sales, and business leadership
Watch Dr. Robert Kriegel's new videos here.
Entertain.
Cynicism is a quality?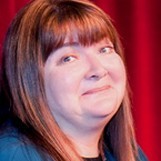 If your humorous speaker is Juli Burney, then the answer is YES. Juli never fails to turn her every day experiences into hilariously teachable moments. She presents in full HD monotone and is a real crack-up. Through humor she motivates, teaches, and connects amazingly with her audience.
Watch Juli Burney, multiple award winning teacher, humorist and author here.
And if you have any stitches left to burst, this next corporate comedian will make sure they're in shreds.
Jim Gossett is one of our corporate comedians and entertainers that is always a ton of fun.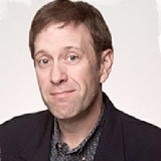 Whether he's a MC to a convention full of dentists, or the entertainment for politicians or farmers, Jim's quick wit and humor keep the room in tears.
A master mimic, Jim can transform into George W. Bush, Jesse Jackson, Arnold Schwarzenegger, and Jay Leno to name just a few. His performance is current and customizable for any organization's needs.
Watch Jim's latest video here.
Other guest conference speakers and entertainers added or updated this week:
Marcia Reynolds, PysD
World-renowned Emotional Intelligence Coach. Dr. Marcia Reynolds is considered an expert on how the brain works by her clients world-wide. In addition to coaching executives and top talent in multi-national companies, she travels the world speaking at conferences and teaching classes in leadership, emotional intelligence and how to make your high-achievers happy.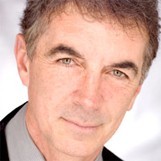 Robin Crow
USA TODAY – Best-Selling Author, CEO and Founder of Dark Horse Recording, Entrepreneur. Robin Crow has forged a remarkable career on his journey from RCA recording artist to successful entrepreneur, and has built several world-class businesses from scratch.  He is an acclaimed public speaker with a client list that is a who's who of blue chip corporations and forward thinking organizations.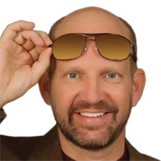 Billy Riggs
The Attitude Dude, Building Success Attitudes Like Magic. Billy Riggs is The Attitude Dude, America's source for all things attitude! Through television, radio, books, videos, and live keynote speeches Billy Riggs has used an unusual blend of comedy, music, magic, and motivation to spread his positive attitude to more than a million people on five continents.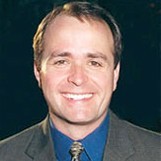 Jones Loflin
Simple Success Strategies Delivered with Wit and Humor. Involve yourself in a presentation by Jones Loflin and you will quickly learn why he has become one of the most respected names in helping individuals and organizations deal with the challenges facing them today. His gift of communication combined with his wit and enthusiasm make for dynamic programs that are illuminating and unforgettable.
Visit today and book the right business and motivational speaker for your upcoming event. Visit our 'Contact Us' page or call 1.800.345.5607.