Fi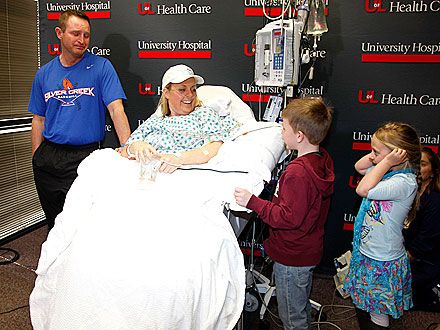 ve years ago today Stephanie Decker lost both of her legs shielding her children from a spawn of tornadoes that hit portions of southern Indiana. She quickly gained national recognition and was featured on many media outlets, including being a guest on The Ellen DeGeneres Show. She was honored for her selfless heroism by the New York Yankees, and even met President Barack Obama at the White House.
She was recently interviewed on WHAS 11 News, where she reflected on the tornado that nearly killed her, and shared her dreams for the future: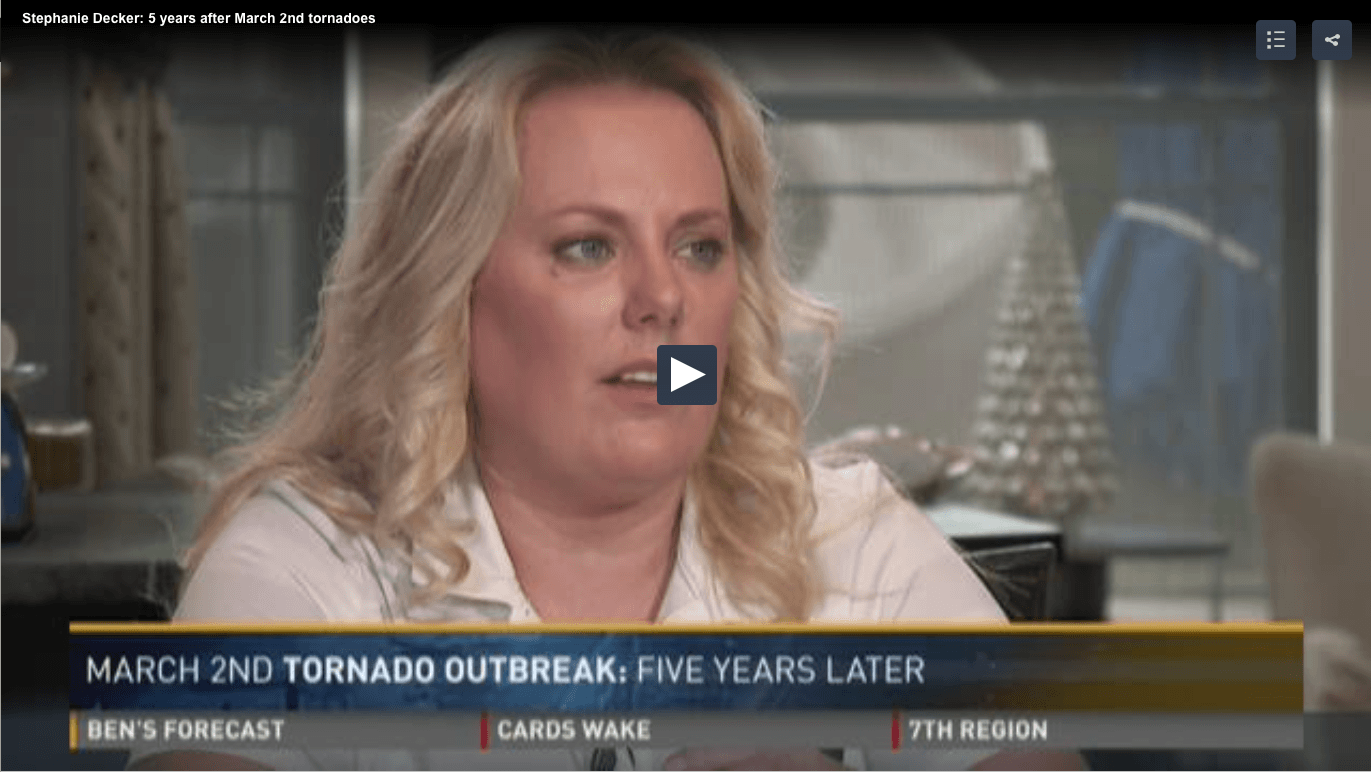 Decker's philosophy is: "You can either sit on your butt and do nothing and feel sorry for yourself, or you can get up and walk again and do something with it!" Her positive outlook translated into politics — advocating for amputee rights with the Stephanie Decker Foundation, on the podium as a highly inspirational keynote speaker, and maybe one day on the big screen!
She's in talks about writing a book and even having her story played out as a movie. She's also hoping to make it on your TV screen as a contestant and first-time double-amputee competitor on ABC's 'Dancing with the Stars.'

---
For more information on booking Stephanie Decker for one of your events, check out her page on our website or call our office at 1.800.345.5607.