What if you saw your house caving in on you, your children's faces painted with terror and you were the only one that could save them? This is exactly what happened to mom and speaker, Stephanie Decker.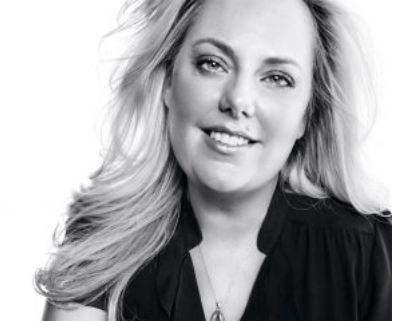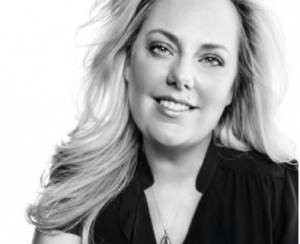 In March of 2012, Stephanie's home was destroyed, but luckily her family was not. With only her body to protect her two young children, she shielded them from the tornado ripping through their town of Henryville, Indiana. As the storm grew stronger, she saw the winds pick up and the town she knew was disappearing before her eyes. Her dream home began to cave in until it completely collapsed on her and her children, crushing her legs, but because of Stephanie's heroism, her children were perfectly fine.
It's a miracle Stephanie was able to survive the house crashing on her, but she did and made it to the hospital. She wound up having to have parts of both legs amputated due to the severe damage the house caused, but she is still living, and that is most important.
Using Her Experience To Make A Difference
As a speaker, Stephanie Decker talks about being an amputee, but most importantly how she doesn't let that affect what she is capable of doing. She is still the mom she once was, she just had to learn to do things a little differently. In doing so, she is able to help others going through similar situations. 
She started the Stephanie Decker Foundation that supports two major areas of amputee awareness. The first area is children with prosthetics. She helps children with prosthetics play sports and offers them the same athletic opportunities as others. The second area is accessibility to leading-edge prosthetic products. Stephanie considers herself fortunate that she is able to have the latest high-tech prosthetics, but she knows not everyone has that fortune. She is trying to help people receive access to cutting-edge technology to help them with their mobility. 
Sharing Her Story
Since the accident with the tornado, she has been featured on The Today Show, The Ellen Degeneres Show, ABC World News Tonight as "Person of the Week," USA Today, USA Weekend and People Magazine. Stephanie was featured in Successful Meetings list of Most Reliable Keynote Speakers who surpass expectations. She is also named as one of L'Oreal's 2014 Women of Worth Honorees and nominated for the 2015 Betty Jane France Humanitarian Award for her foundation work.
Stephanie showed what it takes that day to have courage in the storm. To risk your life for the life of others. She also showed how not to let a bad thing stay a bad thing. Stephanie has taken her challenge and turned it into a passion for others. She makes a difference with her foundation. She shows others how to make a difference in their lives for a cause bigger than themselves.
As a speaker, Stephanie Decker helps you find your inner hero, your calling. She recognizes the everyday heroes in life. Not just the ones that get the spotlight. Stephanie shares how humor, teamwork and setting goals help overcome any obstacle.
---
Interested in booking a motivational speaker who will jump start your audience to their calling?
Visit EaglesTalent.com or call 1.800.345.5607 for more information.
Email us at [email protected], or use the contact form on our website to let us know what you need.
---