Steve Ford was the opening (general session) inspiring keynote speaker for the Georgia MPI Meetings Exploration Conference (MEC). Below are a few pictures of Steve at the event. From all the comments on Twitter, he was a home run and inspired all the GaMPI attendees.
"Making long term decisions may not be popular and may cost you but it's critical you maintain your character" —Steve Ford, Opening Speaker for GaMPI
Georgia Chapter of MPI's conference will be running until February 25th. This year's theme is the "Planner Playbook" and will add tons of value to meeting planner attendees.
We have been spotlighting this event all week! Listen to our podcast with GaMPI president Meredith Martini as she talks about the importance of this conference and the excitement of having inspiring keynote speakers Steve Ford and Bill Rancic. You can also listen to the podcast that we did with our very own Kristi Wilson as she shares the value in having these inspiring speakers at their 2011 MEC.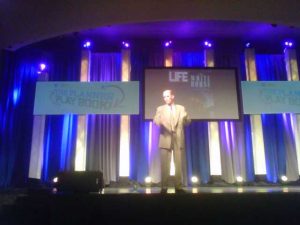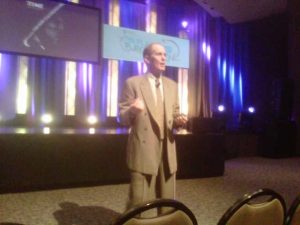 Subscribe to our blog
Stay up to date on all the latest news at Eagles Talent
By continuing to browse, you consent to our use of cookies. To know more, please view our
Privacy Policy.
Hide