Any athletic, task-building, or organizational team leader can attest to the fact that a talented team does not always equate success. So what does? If its true that talent and high-performance is a small factor towards success, then what can team leaders do to ensure that their most talented individuals are helping rather than hurting progress? Our speakers on Team Building weigh in to help guarantee high group performance and productivity.
1. "Knowledge of what is does not open the door directly to what should be." –Joe Ehrmann
Identifying the problem is the first step to solving any problem, former All-American Football player and NFL lineman, Joe Ehrmann, advocates that "if its not broken, don't fix it" is an outdated proverb in any cooperative setting. As a professional speaker, Joe maintains that the most important aspect of teamwork is working to strengthen the team and improve relations especially in the absence of problems.
2. "Work on core training and the basics." –Jim Craig
As goaltender for the gold medal winning 1980 "Miracle on Ice" U.S. Olympic hockey team Jim Craig is not just referring to hockey when he emphasizes the importance of core training. Just as passing, formation, and communication are necessary to practice and perfect on the rink, negotiating, cooperating, and empowering are vital for any promotion of teamwork. Great success in any endeavor does not come without great effort in the beginning stages.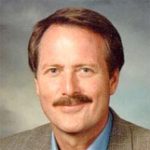 3. "We are highly influenced by the attitudes and beliefs of the people we associate ourselves with."–Michael Broome
As the founder and president of Broyhill Leadership Conferences, Michael Broome is constantly encouraging audiences to surround themselves with individuals who emanate positive attitudes. There is no better way to build up a team then by maintaining an atmosphere that allows individuals within a group to stay optimistic about the tasks at hand.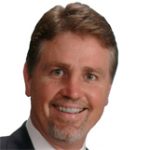 4. "Trust is the biggest barrier that stifles creativity and innovation." –Joe Healey
Entrepreneur, Banker, and Author of "Radical Trust: How Today's Great Leaders Convert People to Partners" explains that trust in character, communication, and execution are the first essential step to achieving teamwork. Team leaders should focus on building the confidence and trust among individuals in the group in order to increase their ability to work cohesively.
5. "Feedback is the breakfast of champions." –Ken Blanchard
As the author of "One Minute Management" and an expert in the field of management and leadership development, Ken Blanchard knows that constructive feedback is necessary to efficiently achieve any goal or task. When individuals are collaborating to reach a common goal, the only way they can make each other better is with constructive feedback.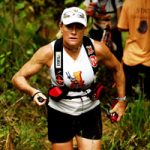 6. "Leave your ego at the start line and accept health." –Robyn Benincasa
As one of California's fittest women, full time fire fighter Fire-fighter, Eco-challenge competitor, and Fortune 500 "Rookie of the year" winner, Robyn Benincasa explains that no one makes it to the top without help. "A great team builder will always accept help" or see it as a gift even, because in the end, none of us can be successful without at least some encouragement or motivation from others.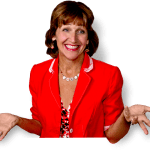 7. "Encourage, acknowledge and manage differences to avoid group think." –Liz Berney
According to Liz Berney, President of the training and organization development firm Berney Associates, immediate agreement is the worst possible solution to any collectively solved problem. She explains that analyzing collective problems from all sides and debating various solutions will be more beneficial to the team in the long run.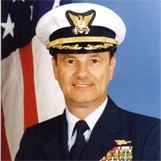 8. "Bring a proven leader on board to take action when you don't like your options." –Lary Brudnicki
As a caption in the Coast Guard and partial inspiration for the well-known book and motion picture "The Perfect Storm," Larry Brudnicki knows first hand that experience is the best way to encourage groups to keep moving forward despite difficult situations.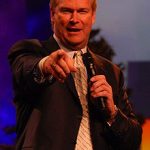 9. "There's no "I" in team but there are two "I's" in winning. The first represents independent  individual preparation the second represents interdependent collaboration. From these we can create winning families, winning organizations, winning companies, winning relationships, and winning schools." – Dan Clark
Author and Motivational Speaker Dan Clark points out that accomplishing goals "is not about the team- teams lose;" it's about how the individuals within the team work together to achieve a common goal. Understanding the function of an individual within a team is essential to maintaining cooperation and achieving an end result.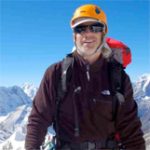 10. "Everest is climbed step by step and each person must take those steps on their own; HOWEVER it is the TEAM that gives the individual the power to perform." –Scott Kress
SUMMIT President and Mountaineer Scott Kress have summited peaks throughout North America, South America, Africa, and the Himalayas including Mount Everest. Through these experiences he has learned that personal success can only be achieved with the dynamic support of a team.
Interested in bringing one of these speakers to your event?
Go ahead … click the Eagle to get in touch with us.