Two Keynote Speakers will be featured at upcoming TED events: David Trumble and Stephanie Decker. Both of these Eagles Talent speakers will be sharing their ideas with audiences around the globe. The TED talks have certainly given people all over the world access to some of the greatest thought leaders, inspiring stories, difference makers, and social-good individuals. In this article, learn where and when these fantastic keynote speakers will be presenting.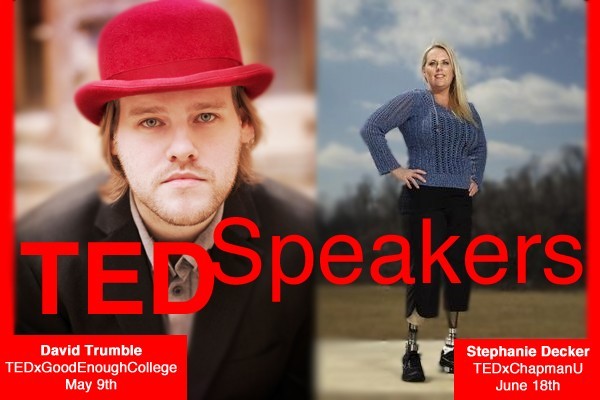 David Trumble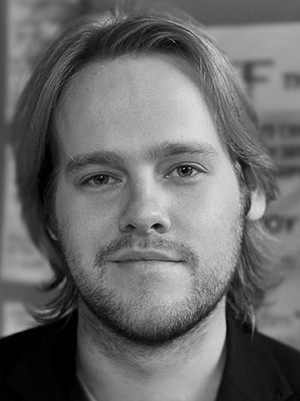 David is an award-winning artist, author, illustrator, and a keynote speaker who will be presenting at TEDx GoodEnoughCollege on May 9th (This will be livestream event. Check the site for details). The theme for their event is CONNECTIONS. David is no stranger to TED as he presented a thought-provoking talk for TEDx Youth@DesMoines.
David's keynote takes his audience on a journey to use their creativity and embrace the canvas of possibilities. His message is great for corporate organizations, associations, as well as educational groups. David was the youngest political editorial cartoonist for the Sun Newspaper. In addition, his artwork of "Disneyfied" historical women went viral — it draws the connection of famous women in history to our present-day thinking. Learn the value of David's keynote on his profile page.
Title of David's upcoming TED presentation: Making Sense, One Small Story at a Time
————————————————————————–
Stephanie Decker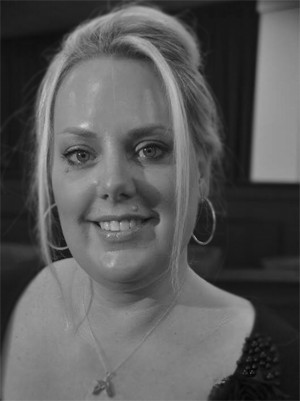 Stephanie's story and keynote is about finding the hero inside of each of us while embracing change and overcoming adversity. Stephanie received national attention as the mother who lost both of her legs saving her children during a tornado — and that was only the beginning of her inspiring story.
Stephanie will be presenting at TEDxChapmanU in California on June 18th. The theme of this year's event is: ICONS/GENIUSES/ MAVERICKS. If you have seen her on the Ellen Show, or featured on ABC World News Tonight as "Person of the Week," then you'll know she is a true maverick — especially to children involved in her foundation (which provides athletic opportunities to children with prosthetics). Learn the value of Stephanie's keynote on her profile page.
Title of Stephanie's upcoming TED presentation: Force of Nature Storms in life are inevitable, letting them defeat you is optional.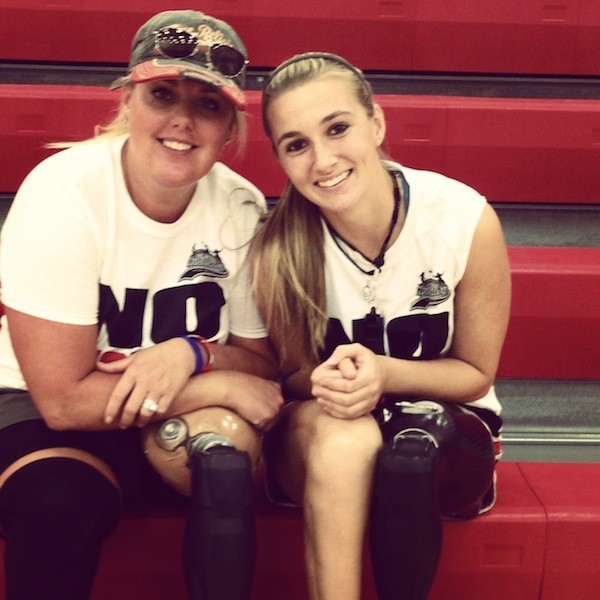 If you're interested in the Stephanie Decker Foundation and the difference it's making, click here.
——————————————————————————
BONUS ITEMS:
10 Real World Princesses Who Don't Need Disney Glitter.
This work of David's originally appeared in the Huffington Post. View the article that went viral here.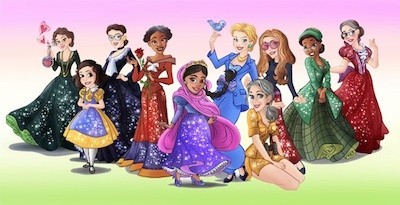 Here some drafts of David's upcoming children's books.