According to the "Association of American Colleges and Universities," there are nearly 5,300 accredited colleges and universities in the United States. In addition, about 3.6 million students are expected to graduate from high school in 2018–19 — that adds up to thousands of ceremonies which need a commencement speaker.
If each ceremony features one commencement speaker, this means that the annual demand for a speaker can total up to tens of thousands!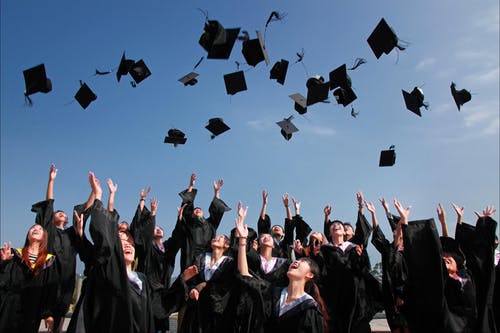 But with so much demand, where is the supply?
Finding the perfect keynote speaker for a commencement or graduation ceremony on your own can be a daunting task! But before you take a deep dive into an abyss of names, why not start with ours? For over 40 years, Eagles Talent has successfully supplied thousands of clients with keynote speakers for every kind of event — including graduations!
Speakers like Ben Nemtin, who delivered the University of Utah's 2018 Commencement Speech:
At just 35 years old, Ben has shown audiences from 200 to 20,000 how to make the impossible possible! From playing basketball with President Obama, streaking a professional soccer field, and raising over $400,000 for charity, Ben's amazing feats have inspired millions to chase their dreams!
Q: So what's the easiest way to choose a Graduation or Commencement Speaker?
A: Contact Us!
---
For more info on Graduation and Commencement Speakers  or Ben Nemtin, Visit eaglestalent.com or call 1.800.345.5607