Planners are considering face-to-face alternatives for events. Event planners might choose to hold a virtual event. These events allow for more attendees because some people cannot travel or some choose not to. 
Streaming your event may be the way of the future. Amid the novel coronavirus and COVID-19 outbreak, these virtual events are an alternative that meeting professionals are considering. Ten years ago, holding an event with a camera, a microphone and a computer screen might have seemed crazy. However, clients have already been holding virtual events in addition to their live events. 
We have great speakers to speak at virtual events. These tips and services can help get your IT team set up in the backend, while we help you figure out which speaker will work best.
Here's a breakdown of 5 different ways that you can stream your event.
Virtual Events Tips
Smartphones are becoming better, but your best bet for streaming an event is still a high-quality camera and microphone. An actual camera is better for streaming to a larger audience and will make it look more professional. 

Picking the right streaming service for your event is very important. If you want a private event, make sure your streaming service is capable of it. Do you have support if there is a technology issue? Are you being asked to pay for the service?

If you use a social media platform to stream, it could greatly help your event. Before the speaker(s) goes live you are able to interact with anyone who showed up early. You can also field questions from attendees during the event, and afterward you can keep the conversation going.

Embrace the tools that you have. You can hold a chat during the event. Depending on where you stream it, you can even have virtual break out rooms and workshops. If you stream from a public platform, you will also have immediate promotion of the speakers and your company. 
Facebook Live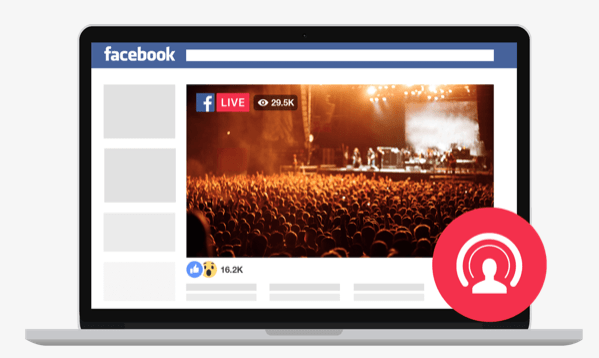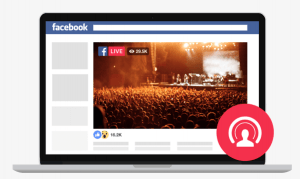 The great thing about Facebook Live is that it is free to stream and just about everyone has access to it. Facebook Live is optimized to be streamed on both a computer or a phone, so your audience can have more flexibility on where they view your event. 
Keep in mind that if you are streaming from a computer, you will be required to download a broadcasting application such as Wirecast or XSplit. Most of these applications have free or paid options depending on what you need.
Using Facebook as your streaming service lets you have complete and continuous interaction with your audience throughout the entire event. They can react, comment and engage with one another or directly with the moderator(s). Facebook Live gives you the option to choose who can see the stream, chat and interact. You can promote publically, to a specific group or under other parameters. At the end of your broadcast, you will also be able to see the analytics from your video. It will give basic data, including how many viewers you had, when they were tuning in and showing the most engagement.
YouTube Live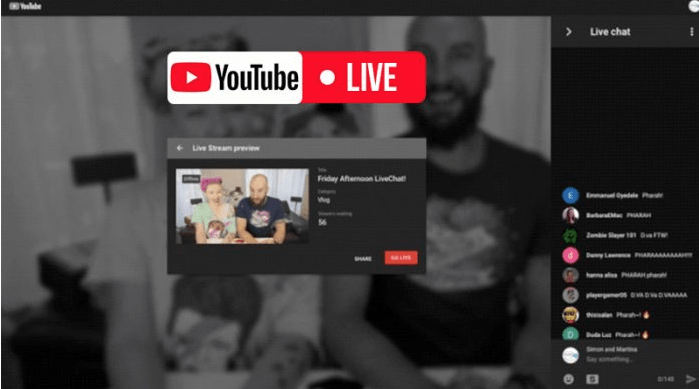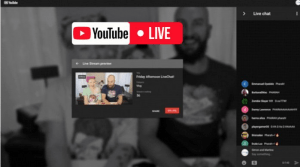 If you are looking for a completely free platform, YouTube Live might be the choice for you. The best part is that if you do choose to stream from a mobile phone instead of a high-quality camera, it will be compatible. In order to stream, you will need to create a channel if your company does not already have one. As soon as you create the channel, you can immediately go live or schedule a live event for your followers to be notified.
YouTube Live is great if you have a large following. If you don't have many subscribers, your broadcast might not reach as many people as it potentially could with a bigger following. 
The nice part about YouTube Live is that once the broadcast is over, it can be uploaded as a video. The video will not just be uploaded, but you can play around with the search engine optimization (SEO), keywords and notes.
Vimeo Livestream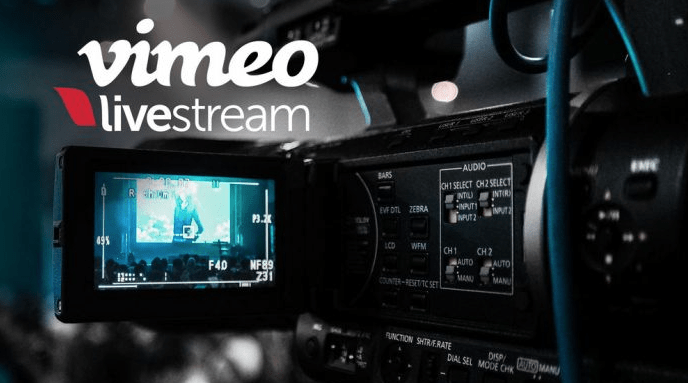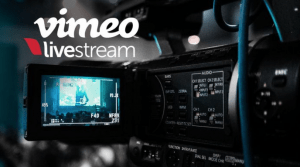 Vimeo Livestream is one service that you will need to pay for, but depending on what you are looking for, it can offer great features.
You are able to stream full HD videos to all social media platforms and your websites right through Vimeo. You won't have to send all of your viewers to one specific platform. Instead, you can have them join from wherever they choose. Vimeo's paid service also includes video analytics, ability to edit video and engagement tools. 
There are streaming plans that have a free 30 day trial, and other ones range from $7-$75/month. In order to host a live stream, you have to have the $75/month plan. 
IBM Cloud Video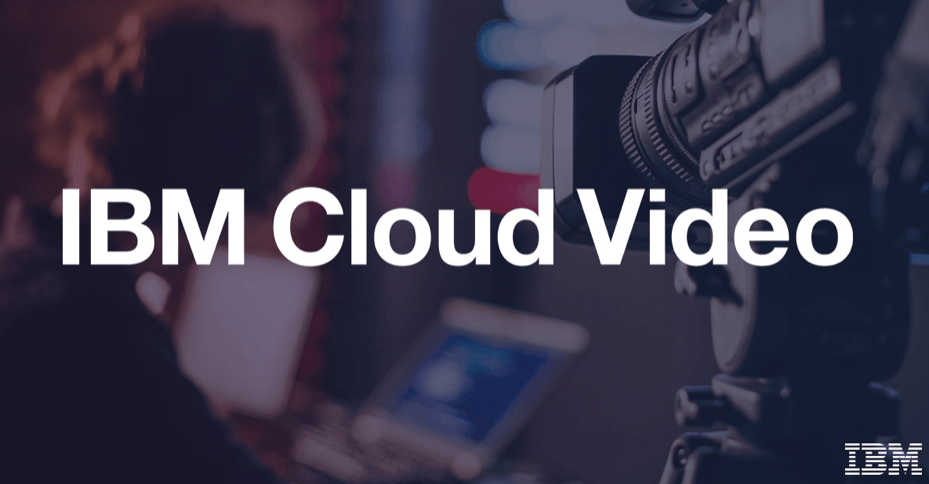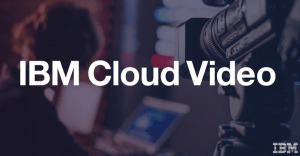 If you are worried that you might have a network overload from a large crowd, then IBM Cloud Video might be the service you need.
IBM Cloud Video is great for both small and extremely large events. It is a paid service, but the perks are something to consider. It allows you to stream on multiple screens which is helpful when hosting a larger event. 
IBM Cloud gives you insight and advice on marketing resources for your particular audience and provides in-depth analytics of your stream. 
If you are expecting a large audience and want to make sure that you have a secure connection, then their built-in content delivery network (CDN) will be extremely helpful.
IBM Cloud is on the higher end for the cost of a streaming service, but for some companies it can be extremely worth it. The plans range from $99-$999 per month. Just some of the perks included are viewer hours, video storage, HD broadcasting, tech support, live polling and complete control over where your videos go. Feel free to test their service with their 30-day free trial.
Zoom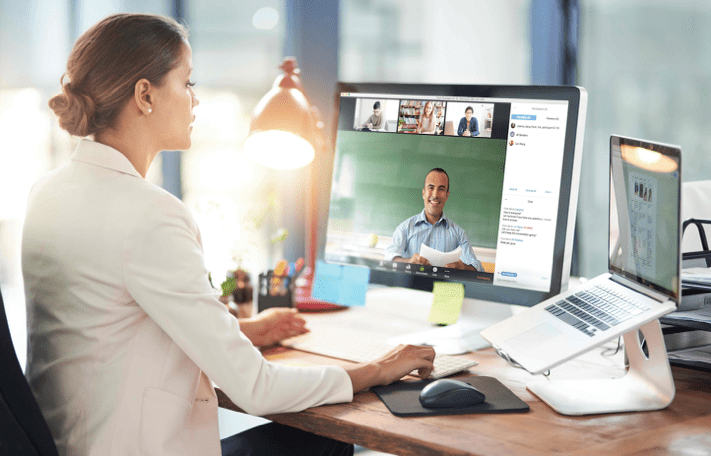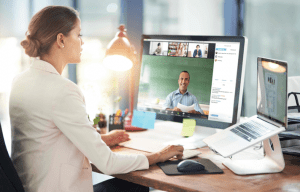 Many companies already use Zoom to host interviews or conference calls with their employees and partners. Zoom Video Webinar lets you and your audience focus on the content and not the technology. It takes the work out of being in the backend of a broadcast. 
Zoom allows participants to register easily for your event and it will automatically integrate with your content management system (CMS). 
Using Zoom allows for multi-platform streaming. You have the option to stream to Facebook Live and YouTube Live as well. You will also receive analytics on your stream, engagements, polling, etc. Zoom's chat offers 1 on 1 and group chat options for both attendees and panelists.
Zoom also offers help with planning your virtual event including planning, a rehearsal and live support. 
Zoom Video Webinar is a paid streaming service. They offer a free trial and demo. You will need a Zoom account to host a webinar. Plans start at $14.99/month with available add-ons for an additional $40-$500/month depending on what you are looking for. 
Virtual Summits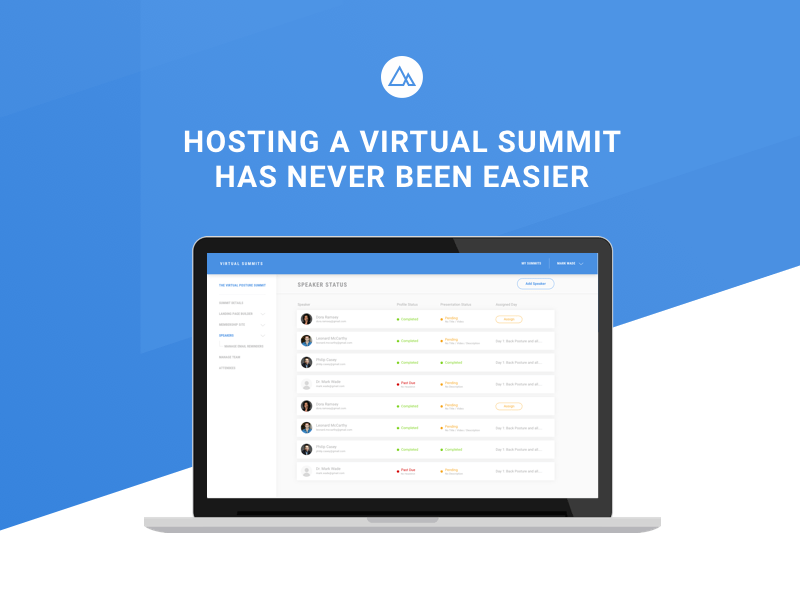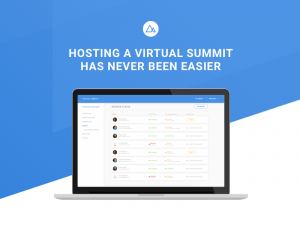 Virtual Summits provides all of the tools you need for your next streamed event. It's an easy to use platform with all ff the resources you need just a click away. This includes a schedule builder, landing page builder, speaker collection, management of attendees, sponsors and much more.
The schedule builder is a simple "drag and drop" tool that creates easy access for attendees to see when the presentations are going to be available. Sessions take place either in the morning or afternoon.
The landing page builder gives you the lading page you need with less steps than you'll find on other platforms. You quickly choose a theme, add your logo, select your color theme and choose to use our subdomain, if not, your own. The landing page looks and functions just as good as any professionally curated one.
Speaker collection gives you the option to send invites to potential speakers for your event. A collection form is sent out so they can provide headshots was well as information for their presentation. This automatically syncs to your landing page and sends out reminders to the speakers.
Attendee management allows you to see who is registering for your events. It provides a full attendee list with their corresponding membership information. This also syncs with select email software programs and provides analytics.
Sponsors can cover the cost of your event as well as provide more bonuses to offer. They also add credibility to your event.
On24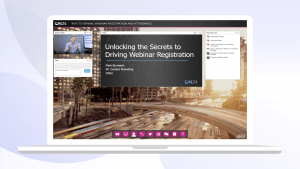 Businesses can hold interactive virtual events with On24 and drive a significant amount of revenue through their platform. They also provide a virtual engagement strategy you can use when streaming with them – you can read that here. On24 works with various types of industries, which include technology, finance, manufacturing, life sciences, media and associations.
At Eagles Talent we want to make sure that your event is everything you imagine. If a virtual event might be the right fit for you, then please reach out and we can discuss.
---
Interested in booking speakers for virtual events? Want to discuss more about the possibilities and pros of virtual events?
Visit EaglesTalent.com or call 1.800.345.5607 for more information.
Email us at [email protected], or use the contact form on our website to let us know what you need.
---