October 20th is known as World Statistics Day! To acknowledge this day, we are sharing a Top 10 List of some of the most influential speakers on economics, financial analytics, and business.
These speakers strive for excellence in all aspects of their careers and implement plans to help their audiences do the same. Any of the following candidates would be an exceptional addition to your next speaking event!
---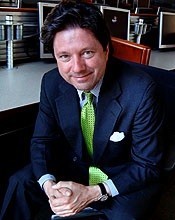 Peter Ricchiuti is better known for being a Wall Street Investment visionary. He started out his career with the investment security firm, Kidder Peabody, and later managed over three billion dollars as the assistant treasurer for the state of Louisiana. He has been featured on CNN and CNBC as well as in The New York Times. As a speaker, he incorporates humor and eases audiences' economic fears by breaking down historical patterns in a simple way. Ricchiuti's ultimate goal is to help organizations and individuals understand trends and strategies in order to get big results and to deliver long-term success! more
Traveling From: Lousiana
Fee: $10,001-$15,000 – exact fee falls within this range.
Topics: Business Entrepreneurship, Trending Business, Finance & Insurance
---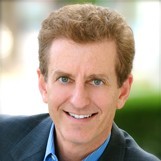 Todd Buchholz From White House to Wall Street, Todd is sought after for his depth of experience, sharp intellect and honest, entertaining delivery. In addition to being a CEO, best-selling author and former senior economic advisor to the White House, Buchholz was also the President of an international consulting firm, G7 Group, Inc. Therefore, it's no surprise that Buchholz is an effective speaker on financial markets, economics, politics, and precision. In his presentations, he hones in on assisting organizations to understand these topics on a deeper level in order to get individuals thinking with a new and improved perspective. more
Traveling From: California
Fee: $10,001-$15,000 – exact fee falls within this range.
Topics: Economics, Global Issues, Politics
---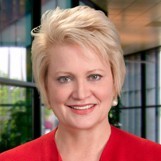 Susan Dentzer is devoted to improving the health of all Americans. Not only is she a Healthcare Expert, but she is also the President of the Network for Excellence in Health Innovation, which is a national non-profit organization that conducts research and creates policies in order to advance the quality of healthcare. In her keynote presentations, Dentzer analyzes fiscal and budgetary problems facing the US, outlines current disputes, and explains whether or not they revolve around healthcare. She offers solutions and thoroughly explains matters in a manner that allows audiences to form their own ideas and continually grow in their careers, relationships, and every day lives. more
Traveling From: Maryland
Fee: Call for Fee
Topics: Economics, Healthcare Experts, Media Personalities
---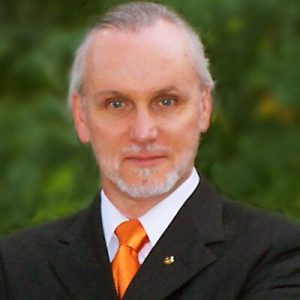 Richard Worzel is a Chartered Financial Analyst. Aside, best-selling author, and one of today's leading futurists, trend analysts, and innovation specialists. He has developed and designed some of the most vital tools to help create strategic financial plans for businesses. Worzel's compelling keynote speeches are filled with technology, motivation, and exceptional knowledge of the marketplace. more
Traveling From: Ontario, Canada
Fee: $15,001-$20,000 – exact fee falls within this range.
---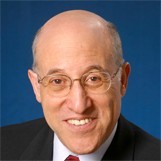 Alan Parisse is a powerful figure who has been the changing face of leadership, selling, and advising. For over 20 years, Parisse has been helping presenters reach their potential by coaching with compassion and the clear intention to bring out the best in each individual. He has also been a guest lecturer at the Stanford Business School, UC Berkeley Graduate School of Business, UCLA Graduate School of Management and many more. In addition, Alan Parisse is a motivating speaker who puts actionable content into his presentations, so his audiences can leave with a sense of determination–ready to take on any challenge. more
Traveling From: Colorado
Fee: $7,501-$10,000 – exact fee falls within this range.
Topics: Change, Finance & Insurance, Leadership
---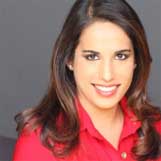 Monica Mehta is a financial expert that offers cultural commentary regarding how money impacts the economy, politics, and our ability to lead entrepreneurial lives. For over 16 years, Mehta has gained hands-on experience managing capital and running consumer businesses. Today, she is a frequent contributor to CNN, Fox News, BloombergTV, MSNBC and more. Furthermore, she continues to share her intellectual skills and knowledge on economics with audiences around the country as a keynote speaker. more
Traveling From: Texas
Fee: $7,501-$10,000 – exact fee falls within this range.
Topics: Economics, Business Entrepreneurship, Finance & Insurance
---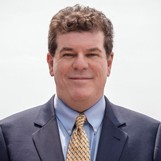 Jordan Goodman is a nationally-recognized expert on personal finance. For several years, he was on the editorial staff of Money magazine, where he served as Wall Street correspondent. During his time at Money, he reported and wrote on virtually every aspect related to personal finance. He also succeeded in authoring and co-authoring 13 books that quickly became best-sellers. As an engaging seminar leader, he demonstrates his expertise and enlightens business executives, students, and associations all over the globe. more
Traveling From: New York
Fee: $5,001-$7,500 – exact fee falls within this range.
Topics: Economics, Finance & Insurance, Real Estate
---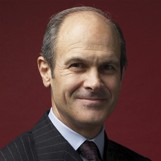 Geoff Colin has an eye for seeing beyond the charts and data. He has the true insider's perspective, fueled by long-standing relationships with the world's top leaders in business and government. Furthermore, he is a brilliant panel moderator, emcee, and interviewer. He's also a successful broadcaster and speaker on the most significant trends and issues impacting business and the economy today. Colin has a knack for bringing clarity to the most important and complex issues. Throughout his presentations, he keeps a lively performance and presents his powerful information in ways that audiences will learn from. more
Traveling From: New York
Fee: $20,001-$30,000 – exact fee falls within this range.
Topics: Economics, Global Issues, Leadership
---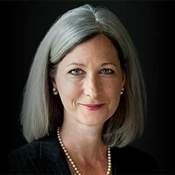 Marci Rossell electrifies audiences nationwide with not only her charm, but her bright ideas regarding the economy. Her animated style came to life when she served as the popular Chief Economist for CNBC. She is known for taking intricate issues and making them understandable by relating them to every day people's lives, families, and careers. She started her career immediately after she earned a PhD in Economics from Southern Methodist University, where she was named one of the Young Alumni of the Year in 2002. Fast forward to the present, she now utilizes her experience and education to offer thought-provoking speeches that stay with the crowd long after she leaves. more
Traveling From: Illinois
Fee: $15,001-$20,000 – exact fee falls within this range.
---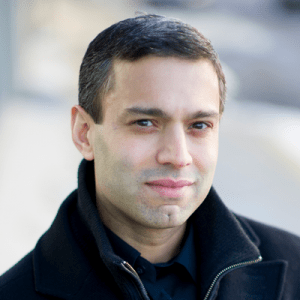 Vikram Mansharamani is a Global Equity Investor and a Yale University Lecturer. However, he received the most traction from his first book, Boombustology: Spotting Financial Bubbles Before They Burst. Since then, he's gone on to show business leaders and investors how to look at the world differently in order to manage risk and navigate radical uncertainty. He has worked for over 20 years in the business of investing in public and private markets. So it's no surprise that Mansharamani is great at what he does. In his presentations, he discusses the importance of global trends, political and social risks. His speeches are valuable to any corporation who is looking to improve their work ethic, make a positive change in their finances, and seek guidance on how to make their business grow to its best potential.
Traveling From: Massachusetts
Fee: $20,001-$30,000 – exact fee falls within this range.
Topics: Economics, Business Entrepreneurship, Finance & Insurance
---
For more information on booking economy keynote speakers: 
check out www.eaglestalent.com or call our office at 1.800.345.5607.
---