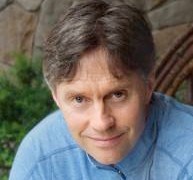 If there's one speaker who truly understands the pressure of performance and success, it's former NFL quarterback turned top-business speaker, Tom Flick.
Tom is a former Rose Bowl Champion and Pac-10 Conference "Player of the Year", who had several successful seasons as an NFL QB. During his time as a player, he was a natural leader, and knew that there were people inside and outside the huddle that counted on him to make great plays.
For our Eagles Talent team, Tom Flick has been one of our most sought-after and key "go-to" speakers for our clients. He's dynamic, and has a great ability to deliver clear business solutions with wit and keen insight.
With Tom's results, it's not a surprise that the transition to QB to top business speaker was a natural fit. Tom has done over 3,000 presentations and continues to score amazing accolades.
Here's what some of our clients had to say about Tom:
"… he [Tom Flick] did a phenomenal job. Everyone loved Tom and his message. He is a great fit for our company."
–Gordon Food Service
"… he [Tom Flick] was awesome!  He connected incredibly with our audience.  Everyone appreciated his message…Tom was excellent.  He left the audience feeling inspired and motivatd – which is exactly what we wanted".
–LPL Financial
"Tom [Flick] is an excellent speaker, very personal, motivating and very sincere in his beliefs of helping others to succeed.  I felt that I could conquer my fears and use everything I learned to motivate me to be the BEST I can be!"
–PS Business Parks
For more information on bringing Tom Flick into your next event, click here.