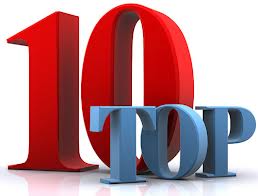 The month of August is officially American Adventures Month. To commemorate, we compiled a list of Adventure Speakers who help audiences all over the world to break free and discover their true selves. These speakers have years of insight and expertise on teamwork, dedication, and perseverance. Most importantly, they are perfect for every event!
#1. John Amatt
John Amatt knows about tough times and the value of struggle in bringing out the best in teams of people! John's mission is to encourage people to push beyond self-imposed limitations and to be more personally accountable for the results of their own actions. As a leader he teaches others to embrace helpful teamwork by valuing the contributions of others.
#2. Mike Mullane
Mike Mullane's programs and inspirational life have educated and motivated tens of thousands of people around the world from every walk of business and life. With experience in combat missions in Vietnam, to space shuttle missions, to climbing some of the highest peaks across the globe, Mike knows what teamwork, leadership and safety are all about. 
#3. Sharon Wood
Sharon Wood is an icon of human achievement and a powerful motivator who inspires audiences with her story of climbing Mount Everest. Twenty years of speaking to diverse audiences enables Sharon to articulate insightful parallels in performing in environments of adversity, challenge and change.
#4. Yossi Ghinsberg
A master storyteller, Yossi Ghinsberg's keynote on change is not a lecture but rather a journey – taking audiences far away from their every day reality and giving them a different perspective on what change really is and how to use it. Yossi is unique in his delivery…audiences leave with an understanding of the nature of survival and how life is to be celebrated and taken to the highest level. 
#5. Peter Hillary
Peter Hillary is a powerful and dynamic speaker who takes his audience "with him" on one of his many extraordinary experiences: summiting Mt Everest, feeding and filming a pod of sharks, or making a terrifying descent of a vast vertical rock face in a vicious storm. He ably connects these dramatic achievements to the challenges faced by individuals and teams striving for excellence in their own fields. 
#6. Steve Donahue
Steve Donahue's presentations combine fast paced humor with heart-stopping tales as he draws powerful parallels between his desert adventure and the journeys of corporate and personal life. He captivates audiences with his gripping story that inspires, entertains and imparts ancient desert wisdom. 
#7. Robyn Benincasa
Robyn Benincasa shares the team building and leadership skills that she discovered on her quest to win the 'toughest races on earth'. She brings her unique and inspiring perspective on teamwork to the corporate world while sharing her amazing stories as a world champion adventurer.
#8. Jeff Salz
Jeff Salz creates the foundation for adventurous thinking in your organization by presenting a unique perspective on taking risks. For the last 15 years, he has been safely guiding organizations through the turbulent seas of change and facilitating enhanced teamwork in organizations by helping them build 'cultures of authenticity'. 
#9. Edward Gibson
Edward Gibson weaves absorbing accounts of space flight with identification of leadership qualities of early pioneers who set the stage and spearhead rocketry development. He shows how leaders, driven by vision and courage, earned respect and trust yet tempered their drives with an empathy, which added a human touch to their greatness. 
#10. Neal Petersen
Neal Petersen expertly uses the metaphor of sailing to demonstrate to businesses how to leverage economic challenges to their advantage by choosing a winning course and navigating to their advantage. As an adventurer Neal shares a treasure chest of stories that illustrate to audiences that change is about adapting to wind shifts and stormy seas by knowing when to alter course.