How many of us make getting in shape our New Years resolution but never follow through? Luckily these ten Health and Wellness speakers can motivate you to get in shape in 2015!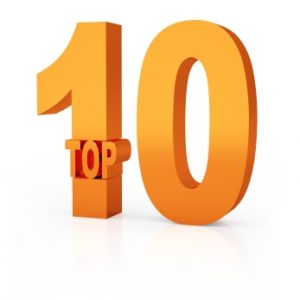 1. Dr. Brad Nieder
Brad Nieder, M.D., is a funny doctor, keynote speaker and clean comedian who blends healthcare humor with wellness advice and an uplifting message. He injects a dose of healthy humor in all of his presentations and provides the perfect prescription for happy, healthy living. 
2. Dr. Will Miller
Dr. Will Miller is a nationally recognized expert on coping with stress and living a high quality of life and offers a new approach to finding balance and fulfillment in your life. He weaves together a presentation on relationships, organizational health and workplace culture that combines groundbreaking research with comedy.
3. Murray Banks
Murray Banks has been a speaker and trainer since 1984 creating a niche with custom tailored keynotes.Murray delivers his presentation with a medley of science, humor and inspiration and connects leadership and performance to life balance.
4. Zonya Foco
Zonya Foco, America's Nutrition Leader, is on a mission to win the war on obesity, diabetes and heart disease. She delivers equal parts entertainment and education, helping people laugh at their bad habits and discover the joy in adopting new, healthier habits. 
5. Dr. John La Puma
John La Puma MD is the leading physician voice for healthy eating as part of health, and an expert in wellness and stress management. His mission is to empower people to transform their lives with how they live, often reversing the underlying causes of illness. 
6. Barbara Bancroft
Barbara Bancroft RN, MSN, is a widely acclaimed national speaker, noted for her humorous, entertaining and information packed seminars. A highly-informative speaker, she provides a wealth of clinical information which can be applied to everyday practice. 
7. Mary LoVerde
Mary LoVerde believes life is a balancing act. Her passion is finding creative ways to live a joyful and successful life. Mary presents a wealth of uplifting insights and innovative ideas for taking small steps in the right direction for a less stressful, more satisfying life. 
8. Karyn Buxman
Through her 20+ years of research and experience Karyn Buxman concluded that "Humor is Power," and it can help lead an audience toward a positive, healthy and happy life. Her mission is to improve global health through laughter and help heal the humor impaired. 
9. Zubin Damania
Through personal anecdotes extracted from a lifetime of exposure and experience working in the medical field, Zubin Damania inspires healthcare groups, corporations, non-profits, and associations alike. He challenges their teams to examine their own industry and ask if it still works — then to be bold and find a way to fix it. 
10. David Meinz
David L. Meinz, MS, RD, FADA, CSP specializes in consultations and workshops that enable people to improve their health. He presents information from his book Survival of the Fittest internationally to businesses and associations.