TEDtalks conferences have taken the world by storm. So much so, there is now TEDx, TEDGlobal, TEDActive, TED2013 and the list continues to grow. People all over the world ceasing the opportunity to create a TED event.  In this format, real people present thought-provoking ideas, stories that inspire, and unique ways of viewing the world (through technology, education, and design). As a speakers bureau, we love TED because it brings focus to in-person keynote speakers–and there is nothing quite like the live presentation to deliver impacting stories.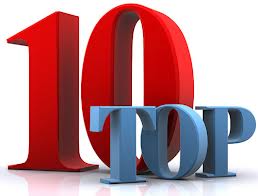 Often, my top 10 lists are compiled from the most-viewed videos, and the keynote speakers most requested and booked, but today, I'd like to share a few of my personal favorite TEDtalks videos. Some of these people are funny, creative thinkers, and problem solvers–while others will have you appreciate the simple things and perhaps inspire you to overcome adversity in your own life. You may recognize some of the names on my list–others are ones that may not be as well known, but definitely worth viewing and sharing.

If you're interested in booking TED talks speakers like these, connect with Eagles Talent Speakers Bureau today at 1-800-345-5607. We have access to numerous keynote speakers who have presented at TED.

1. Jill Bolte Taylor
On December 10, 1996, Dr. Taylor woke up to discover that she was experiencing a rare form of stroke. Three weeks later, she underwent major brain surgery to remove a golf ball size hemorrhage that was placing pressure on the language centers in the left hemisphere of her brain. For the past 10 years, Dr. Taylor has been successfully rebuilding her brain — from the inside out.
[bitsontherun MfP23pm1]
2. Bryan Stevenson
Bryan is the founder and executive director of the Equal Justice Initiative, fighting poverty and challenging racial discrimination in the criminal justice system. When I think about what he's doing, and the lives he changes … all I can say is, "Wow."
[bitsontherun psQIORpt]
3. Taryn Davis
Taryn created the American Widow Project, which has provided support to more than 900 military widows since 2007. Her story is inspiring and is a perfect example of having the courage to lead. She was named as one of CNN's 2011 Heroes.
[bitsontherun cDqIyssH]
4. Sheryl Sandberg
Sheryl is the COO of Facebook, where she manages business operations including sales, marketing, business development, human resources, public policy, privacy, and communications. She is an inspiring leader.
[bitsontherun wvZATqhz]
5. Shawn Achor
Shawn is the winner of over a dozen distinguished teaching awards at Harvard University, where he delivered lectures in the most popular class at Harvard. In 2009 alone, Shawn was invited to lecture in 36 different countries on how positive psychology can raise happiness and performance. He just makes me happier watching his video.
[bitsontherun qRYbHeRr]
—————————————————————————————————————————-
For more information on how TED talks conference keynote speakers like these can impact your event, contact Eagles Talent Speakers Bureau at 1.800.345.5607.
—————————————————————————————————————————-
6. Rob Legato
Did you ever watch a movie and think — how did they do that? Well, Rob Legato talks about the movie magic he helped to create on motion pictures such as Titanic, Hugo, and Apollo 13.
[bitsontherun ORb9aBfN]
7. Mark Applebaum
Mark is all about creativity and innovation. You haven't heard music until you've heard Mark. He gets you to think outside of the box.
[bitsontherun fzLcfMtN]
8. Drew Curtis
How I beat a patent troll. Drew is the founder of fark.com. He tells the story of how he fought a lawsuit from a company that had a patent, "… for the creation and distribution of news releases via email." Along the way he shares some nutty statistics about the growing legal problem of frivolous patents. Learn a little business, law, statistics, and keep a sense of humor.
[bitsontherun osEX5SR6]
9. Rebecca Onie
"Getting healthy isn't just about pills and doctors — lots of sick poor people can't really get well unless they also address basic ­issues, like having enough food, getting someone to watch the kids or turning the heat back on. That's where Health Leads comes in" … and Rebecca Onie. She was recently named on Forbes 'Impact 30'. You'll understand after you watch her TED talk.
[bitsontherun HF6HvCO7]
10. Rufus Griscom and Alisa Volkman
Babble.com cofounders talk parenting taboos — these two together have such a great chemistry on stage. How successful is their company … well, they sold it to Disney (not bad, right?).
[bitsontherun 0Qfw0mmQ]
—————————————————————————————————————————-
For more information on how keynote TED talks conference speakers like these can impact your event, contact Eagles Talent Speakers Bureau at 1.800.345.5607.
—————————————————————————————————————————-