One of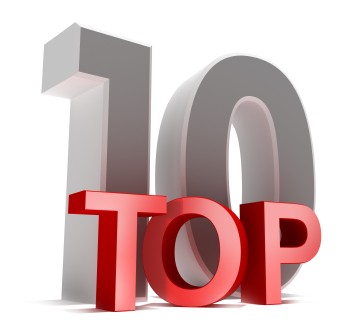 the great wonders about National Great Outdoors Month, is that it's the perfect time to be active! Whether you're running, biking, swimming, or more; these ten Fitness Speakers can inspire you to work out to the best of your abilities. You can improve your quality of life and gain skills that makes you more proactive in the workplace.
1. Robyn Benincasa
Robyn Benincasa has made an art form of extreme performance by competing and winning at the highest levels of sport and business. She brings her unique and inspiring perspective on teamwork to the corporate world while sharing her amazing stories as a world champion adventurer.
2. Janet Brill
Dr. Janet Brill is a nationally recognized expert in the field of health, wellness and cardiovascular disease prevention and is frequently sought after by the media as a trusted source of nutrition and fitness information. Her straightforward heart health advice that has helped thousands of Americans eat better and lead healthier, more fulfilling lives. 
3. Jim Karas
Jim Karas is a lifestyle expert who combines a degree from the Wharton School of Business with over twenty-seven years of unparalleled success in helping people look and feel their very best. Jim is a widely sought after as a keynote speaker for many of the world's most prominent corporations and organizations such as Oprah's O You, Kraft Foods, and more!
4. Julia Sweet
Julia Sweet works with the children who attend her studio's after-school program, "Muscles and Minds™". Children receive an hour of daily fitness, sports, or TaeKwonDo training, a healthy snack (certified by a registered dietician), and then an hour of enrichment activities – all designed to balance their lives, fostering a love of learning through "applied academics", development of a strong, vibrant, and healthy body – and securing their self-esteem. 
5. Kyle Maynard
Kyle Maynard is a motivational speaker, author, entrepreneur and athlete. For the past seven years Maynard has traveled to five continents speaking for corporate meetings, grade schools, universities, and programs supporting injured American veterans. He's shared the stage with the world's greatest minds in business, politics, sports, and motivation.

6. David Meinz
David Meinz shows how personal health improvement improves sales performance. David Meinz specializes in consultations and workshops that enable people to improve their health. He presents information from his book Survival of the Fittest internationally to businesses and associations.
7. Tim Wilkins
In every venue Tim Wilkins prides himself on keeping his comedy clean and hilarious for every age without sacrificing the "edge" that truly makes stand-up an art. No where has that been more welcome than in the corporate market where he has utilized this skill and his ability to customize material for every event.
8. David Essel
David Essel, is an author, radio and television host, master life and business coach, and international speaker. His mission is to inspire others to reach their own exceptional potential in their business and personal life. Essel's lecture will challenge all current philosophies of thought regarding the key concepts that businesses and individuals need to embrace to finally achieve what they desire in life. 
9. Zonya Foco
Zonya Foco is a master of inspiration, motivation and visual humor, providing hard-facts information and simple solutions that help everyday people improve health, create balance and maximize energy. She delivers equal parts entertainment and education, helping people laugh at their bad habits and discover the joy in adopting new, healthier habits. 
10. Roger Crawford
Although born with ectrodactylism, a rare birth defect, Roger Crawford not only became the only athlete with four impaired limbs to compete in a NCAA Division I sport, he also became a Hall of Fame Division I athlete.  His compelling story of how he became a tennis champion communicates and demonstrates the power of an "I Can!" attitude to redefine the possible!