Did you know that April is Financial Literacy Month? While topics such as finance and economics may be complex, these top ten speakers show organizations how to capitalize on the economy and project industry changes to help your company succeed!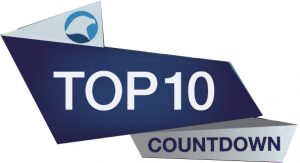 1. Niall Ferguson
Niall Ferguson is not only a prominent historian and columnist, but a global economy expert on the most pressing financial issues of today. As a keynote speaker, he informs organizations of all sizes about the current global economy and how they can survive and thrive within it.
2. Sallie Krawcheck
Sallie Krawcheck is one of the most sought after and respected voices on Wall Street. Her wealth of knowledge and expertise shines through into her keynote presentations as she demonstrates the power of investing in the client to produce the best possible outcomes.
3. Vikram Mansharamani
Bestselling author Vikram Mansharamani is one of America's most insightful and inspiring thought leaders, specializing in the field of economics. His unique expertise and insight into the economy helps him better predict the various boom and bust cycles and how what we can do to work within them.

4. Peter Ricchiuti
Peter Ricchiuti has had a dynamic career. In addition to being a financial and investment expert, he is also a economic keynote speaker who has the unique ability to show audiences financial necessities such as buying stock, investing, and recognizing important economic patterns to further help their organization.
5. Monica Mehta
Monica Mehta is a business and finance expert who regularly appears on numerous television programs as well as at keynote events around the nation, specializing on the growth and development of small businesses, industry trends, and entrepreneurial skills.
6. Todd Buchholz
Todd Buchholz is a globally sought out economic expert who blends honestly, humor, and wit to his highly informative keynote presentations. As a former senior economic advisor to the White House, Buchholz has tremendous experience and insight into the economy and the challenges and opportunities facing today's markets.

7. Terry Savage
Terry Savage is a leading financial expert who speaks on the impact of financial markets and shares the best and most up to date information on the current state of the economy and the impact and influence it has on your finances.
8. Geoff Colvin
Geoff Colvin is a multitalented keynote speaker and journalist who specializes in leadership, management, the economy and the info-tech revolution. Taking all of his expertise into account, Colvin has also made a name for himself as a dynamic keynote speaker who has shared the stage with some of the most brilliant thought leaders in our world today.
9. Ken Gronbach
Ken Gronbach is an expert in his field of demographic forecasting as he shows organizations how to be on top of the latest trends in multi generational workplaces. Through his keynote presentations, Gronbach demonstrates how to effectively cope with various generations that are currently in the workforce and use their different work styles as a way to propel your business.
10. Andrew Friedman
Known as "one of the nation's most sought-after speakers on all things political," Andrew Friedman has made a name for himself as one of the most trusted leaders in the field of economics, finance and politics. As a keynote speaker, Friedman shares this knowledge as he teaches organizations easy to understand concepts of financial issues that effect everyone in the workplace.