Thought leaders are individuals recognized worldwide for their innovative business and leadership ideas. They are experts who have provided guidance and insight to help propel many Fortune 100 companies to the top. This is a significant because these companies are often the leaders of the American economy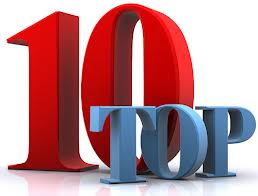 and pave the way for all companies. Corporate (large and small businesses) and association clients are constantly inquiring who the top influencers and thought leadership speakers are so they can bring them into do a keynote presentation at their next conference. So, we have compiled this list based on requests and bookings at Eagles Talent. If you don't know about these thought leaders, you should. If you have any questions or interested in learning more about them, books they've written, client testimony, fees and availability, connect with Eagles Talent Speakers Bureau today at 1-800-345-5607.
And now…The Top 10 Influencers & Thought Leaders Speakers You Should Know: 2015
1. Marcus Buckingham Marcus is all about moving companies toward greater success and productivity. He does this by creating a workplace in which employees spends they day using their strongest skills and engaged in their favorite tasks. It's about cultivating employee's strengths, which leads to increased efficiency and personal growth. His books have been New York Times and Wall Street Journal bestsellers.
[bitsontherun 57MGAtLt]
2. Mark Thompson Mark is the CEO and cofounder of Virgin Unite Mentors, Sir Richard Branson's network for executive coaching and entrepreneurial innovation.He is Charles Schwab's former Chief of Staff, Chief Customer Experience Officer, Chief Communications Officer and cofounder of the Schwab Foundation. He is a Founding Board Member of Smule, which is Google and Apple's top music applications company.

3. Richard Horwath Richard is the  best-selling author on strategy (according to: New York Times, Wall Street Journal and USA Today).  Rich leads executive teams through the strategy process and has provided help to 50,000 managers around the world develop their strategic thinking skills. We're not the only ones to think of Richard as the expert, he's on CNBC, CNN, CBS, NBC and FOX TV.
[bitsontherun RAyw1rbe]
4. Mike Abrashoff Former Commander, USS Benfold and Author of best-selling book: It's Your Ship. 

5. Patrick Lencioni Patrick's leadership models have become so successful that he has developed a base of speaking clients that include Fortune companies, pro sports organizations, the military, non-profit, and even educational institutions. He penned one of the fixtures of business books called The Five Dysfunctions of a Team, which continues to be on the best-seller lists.
[bitsontherun tAgaTqGD]
—————————————————————————————————————————- For more information about how thought leadership speakers like these can impact your event, contact Eagles Talent Speakers Bureau at 1.800.345.5607. —————————————————————————————————————————-
6. Geoffrey Moore Georffrey is a best-selling author, Managing Director at TCG ADvisors and a venture partner at MDV. He is a leading business expert to large companies facing formidable strategic challenges with senior executives as well as developing models to support the practice.
[bitsontherun CfI2aZId]
7. Jim Kouzes Jimis the coauthor with Barry Posner of the award-winning and best-selling book, The Leadership Challenge, with over 2 million copies sold. He's also the Dean's Executive Fellow of Leadership, Leavey School of Business, Santa Clara University.  The Wall Street Journal has cited Jim as one of the best executive educators in the U.S.
[bitsontherun iIk0uZgf]
8. Jon Gordon Jon's principles have been put to the test by numerous NFL, NBA, and college coaches and teams, Fortune 500 companies, school districts, hospitals, and non-profits. Along with being a best-selling author, he has been featured on The Today Show, CNN, Fox and Friends and in numerous magazines and newspapers. His clients include The Atlanta Falcons, Campbell Soup, Wells Fargo, State Farm, Novartis, Bayer and more.
[bitsontherun 8VV3LjAo]
9. Dr. Roch Parayre Just look at his client list…that speaks volumes: organizations in health care (Abbott Laboratories, AstraZeneca, Baxter Healthcare, Bristol Myers Squibb, GlaxoSmithKline, Hospital of the University of Pennsylvania, J&J, Medtronic, Mayo Clinic, Pfizer, Wyeth); in information technology and telecommunications (3Com, Alcatel, EDS, Lucent Technologies, MCI, Microsoft, Progress Software, Texas Instruments); in financial services (American Re-Insurance, Chubb, Investors Group, Liberty Mutual, Merrill Lynch, New York Life, PNC Bank, Selective Insurance, and numerous credit unions); and in a variety of other industries such as aviation (American Airlines, Cessna), defense (Litton Industries, Lockheed Martin), retail and consumer goods & services and food (Aramark, Cargill, Coca Cola, CVS, Givaudan, SC Johnson), energy (Citgo, Conoco Philips, Entergy, Marathon Oil), as well as BASF, Bethlehem Steel, Brunswick Corporation, The Conservation Fund, Disney, John Deere, Knight Ridder and others.
[bitsontherun SZPWQ1gs]
10. John G. Miller He is the founder of QBQ, Inc., an organizational development firm, dedicated to helping organizations make personal accountability a core value. John G. Miller is the author of two books, QBQ! The Question Behind the Question and Flipping the Switch… Unleashing the Power of Personal Accountability.
[bitsontherun 5KJUlaPf]
If you liked this Top 10 list, you might also like: Top 10 Motivational Speakers (most viewed videos): October 2012 For more information on bringing these influencers and thought leaders to your next conference or business meeting, contact Eagles Talent Speakers Bureau at 1-800-345-5607.
Bonus list: Here's a list of the top influencers (not necessarily speakers) that you might find interesting, from LinkedIn (some of the most-followed thought leaders). To follow these and other top influencers on LinkedIn, click here.
1. Richard Branson, founder of Virgin Group – 766,830 followers
2. Barack Obama, president of the United States – 391,403 followers
3. Deepak Chopra, founder at Deepak Chopra, LLC – 196,508 followers
4. Mitt Romney, Republican presidential nominee – 157,310 followers
5. Arianna Huffington, president and editor-in-chief of The Huffington Post Media Group – 129,208 followers
6. Anthony (Tony) Robbins, chairman at Anthony Robbins Holdings – 119,975 followers
7. Jeff Weiner, CEO of LinkedIn – 111,022 followers
8. Ari Emanuel, co-CEO at William Morris Endeavor – 91,438 followers
9. T. Boone Pickens, founder, chairman, and CEO at BP Capital and TBP Investments Management – 68,013 followers
10. Reid Hoffman, entrepreneur, product strategist, investor – 52,344 followers