In recognition of May 4th being Anti-Bullying day, we've created a list of the Top 5 Anti-bullying speakers. Each of these keynoters not only bring awareness to this re-occurring issue, they also use their platform and effective programs to end this concern once and for all.
---
Professor, Positive Psychology, (and Reformed Class Clown.)

He works with schools to create a "Culture of Peace," with a message that permeates through teachers, to families, to students on how they can build a bully-free environment.

Audiences are absorbed into a heartfelt message and leave with a blend of laughter, tears, and reflection.
Fees: $7,501-$10,000

Travels From: Florida

Topics: Education, Youth Issues, Leadership
---
Joel Haber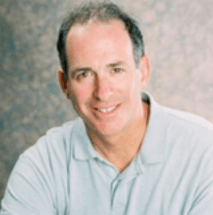 The Anti-Bullying Coach.

He is a clinical psychologist who has devoted more than 20 years to the identification, prevention and reduction of abusive (emotional and physical) behaviors.

His approach to counseling and coaching is research-based, but practical. His training programs are highly interactive, lively and engaging.
Fees: $5,001-$7,500
Travels From: New York
Topics: Relationships, Parenting, Youth Issues

---
Soccer Analyst, Sports Leadership Expert, Olympian.

Angela volunteers in many community programs and has become a knowledgeable speaker on topics of sports leadership, equality, inclusion, anti-bullying, and personal development.

She focuses on teaching organizations and individuals how to stay current and put themselves in the winning lane.
Fees: $10,001-$15,000

Travels From: California

Topics: Overcoming Adversity, Motivational, TED Conference
---
Jodee Blanco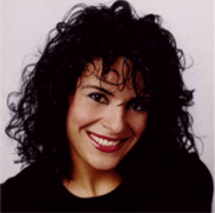 Bullying survivor, activist and author of the New York Times bestseller "Please Stop Laughing At Me…"

Blanco helps the misunderstood, ostracized, and forgotten reclaim their rights across America every day.

Jodee shows audience members how to transform a tense setting into an opportunity to forge a productive, rewarding partnership that enriches all aspects of the situation.
Fees: Call for free.
Travels From: Illinois
Topics: Overcoming Adversity

---
David Webster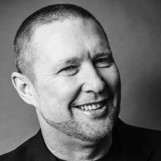 Global Speaker, Interpersonal Communication Educator, and Improv Comedy Director.

He believes bullying, threatening, gossiping, and scowling do not get us anywhere. Instead, he explores how to best take responsibility for the morale of your organization, how to coach with positive energy, and how to lead by recognizing and activating the intrinsic value of each individual on your team.

As a speaker, he discusses and practices how to regulate emotions and how to guide others easily.
Fees: $7,500 or less

Travels From: Virginia
Topics: Communication Skills, Motivational Speakers
---
For more information on Top 5 Anti-Bullying Speakers, visit eaglestalent.com or call 1.800.345.5607
---