Because of Her Story…
We need to discuss female empowerment both on-and-off a stage. March is Women's History Month. We want to showcase five women who have taken the workplace and world by storm. These female speakers know how to captivate a crowd, connect intimately with an audience and deliver not only a speech, but a life-changing message for men and women.
Top 5 Female Speakers
Our top five female speakers are diverse, unique and each have a story of their own. The one thing they have in common – they have all overcome adversities and are changing the corporate world.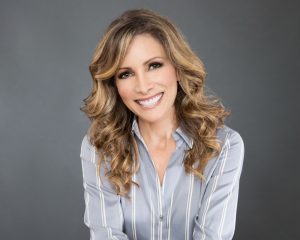 Shannon is one of the most talented gymnasts in history. She has seven Olympic medals. She led the "Magnificent Seven" to a historic gold medal win in the 1996 Atlanta Olympic Games.

When she retired from her gymnast career, she received her undergraduate degrees in marketing and entrepreneurship from the University of Houston. She received her law degree from Boston College.
In 2010, she founded her own company. It is devoted to helping women make health a priority in their life. In 2011, Shannon was diagnosed with a rare form of ovarian cancer. After having the baseball-sized tumor removed and an aggressive chemotherapy regimen, she is cancer free and sharing her diagnosis with her audiences.
Her program, "The Gold Medal Mindset: Motivation, Goal Setting & Success" discusses how to create victories in every aspect of your life. 
Shannon shares what it takes to be successful:
Goal setting

Teamwork

Maintaining a positive attitude

Committing yourself to excellence
Every audience member will leave feeling empowered to understand the steps it takes to be a successful leader in work and life.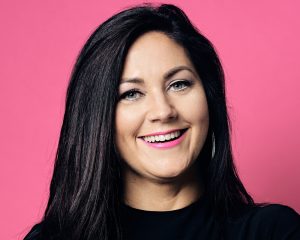 Cindy is a health tech CEO, a women's health advocate and serial entrepreneur. She shares her strategies on what it takes to achieve transformational business success and solve real-world problems. 
She has spent over 22 years in healthcare, including starting and selling two businesses for more than $1.5 billion. In 2016, she founded and became CEO of The Pink Ceiling. The Pink Ceiling is a cross between a Venture Capitalist firm, a 'pinkubator' and a consulting enterprise. 
She is perfect for audiences gauged at sales, entrepreneurship, healthcare and corporate work. Cindy is a go-to speaker for female empowerment and inspiration. She is great for college students and women conferences. 
Life is difficult, but this out-of-the-box, not-by-design female entrepreneur showcases how her hard-learned lessons can apply to your own life, whether it's starting your own company or climbing the corporate ladder. 
Every audience member will walk away feeling inspired. They will be ready to take on all of their life's endeavors.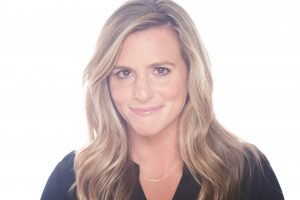 As the former executive at Google and Facebook, Marissa knows a thing of two about being the female voice in a male driven corporation. Marissa's mindset is not to have women change their ways, but instead feel as if they can speak up about how the workplace is affecting them.
Marissa says, "To close the gender gap, what makes more sense: rewiring women's personalities or rewiring the system to better meet their needs?"
She is one of the most relatable people. Marissa doesn't have a story of how she became a billionaire CEO who buys and sells businesses. Instead she is a former middle level employee at two of the world's most successful companies. She talks about how she overcame male-led mindsets and beat the gender gap to make sure her voice was heard. 
Marissa is a great fit for any company event. She offers the simple framework to help prepare, adapt and succeed in today's changing corporate economy.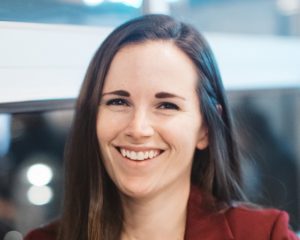 A female filmmaker. An award-winning female filmmaker. Let that sink in. 
Sarah is breaking gender stereotypes with her films and success. She tells stories that inspire people; leaving audiences with the message to be bold enough to leave their comfort zone and have the courage to tell their own story. 
She is an award-winning documentary filmmaker and TEDx speaker. She has been featured on Upworthy, Marie Claire, CNN and Good Morning America. 
Sarah makes sure that every audience takes away a few things:
We are all extraordinary

It is important to share our experiences and stories

Leave your comfort zone in pursuit of a better version of yourself

You have the power to change the media landscape

You will feel inspired and empowered
Her film shows the incredible journey of some women. However, hearing it told by those specific women in her documentary allows the audience to feel the emotion and power behind their words. 
She has a talent for making an audience feel like she is speaking to each member individually. Her life passions, lessons and kindness is something that an audience will grasp onto and be completely intrigued by.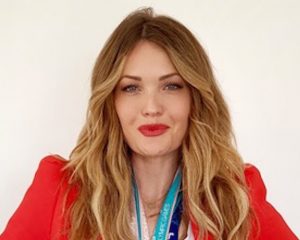 Amy's story is all about how she overcomes the challenges in her life. She faced a life changing illness that nearly took her life. It left her with two prosthetic legs as an everyday reminder of her near-death experience.
Despite going through what she believed to be the lowest point in her life, she challenged herself to move on with her life and attain her goals and passions. Amy went on to become one of the top ranked adaptive snowboarders in the world. She is the 2014 Sochi Paralympic bronze medalist and is currently the only double-leg amputee competing in snowboarding at the world-class level.
She focused on what she wanted in life. Amy wasn't going to let anything get in her way. Her positive outlook on life and creativity allowed her to crush mindsets about disabilities. 
In 2014, she became the runner-up on ABC's "Dancing With The Stars." She inspired millions of viewers every week. She became a TEDx speaker, launched a clothing line and wrote a best-selling book.
This woman doesn't take life easy. She perseveres and overcomes whatever might come in her path. Amy takes the chances that even people with both legs struggle to achieve. She doesn't just achieve the actions, but she crushes the outcome.
Her program helps you see your everyday struggles as opportunities. The hard times aren't there to set you back. Instead, they are there to push you forward to new heights. And most importantly, to never look at a person with a disability the same way again. 
Want To Book A Speaker?
Of course there are other great, seasoned, female speakers who can talk about life, changing the male-led world and overcoming struggles. Getting the right female empowerment speaker for your industry and your event is easy with Eagles Talent. We have remarkable female speakers available to suit your needs and your budget.
Tell us what you need. We use our 40+ years of experience to simplify the process of getting you a speaker.
You can trust us to provide you with the best talent for your every need. Reach out to collaborate with us today.