Business Speakers are individuals recognized for their business strategies, best-selling books, motivation, and thought leadership. These are the keynote speakers who are often interviewed in the national media to provide insight for leadership, economics, and business strategies.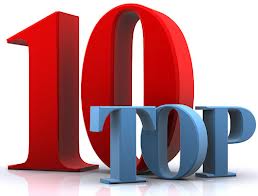 These keynote business speakers vary on their topics: Business sales experts, customer service, economy, motivation, leadership, etc. This top 10 list is compiled from the top viewed speakers on our site, top requested speakers, and of course, the deciding factor, top booked keynote speakers.  These business speakers have a proven track record of presenting their keynote speech in front of the top Corporate audiences as well as the largest associations looking to bring value to their conference attendees. What's great about this list is, these are the speakers the Fortune companies already know about–and are using them to make a difference…and now you do, too.
Recommending speakers who deliver the best value and have a great professional track record is a service we provide for our clients. If you're interested in learning more about these and other business speaker's keynote presentations, books, client testimonies, fees and availability, connect with Eagles Talent Speakers Bureau today at 1-800-345-5607.
1.Mark Thompson
Do you want credibility? Mark is the CEO and cofounder of Virgin Unite Mentors, Sir Richard Branson's network for executive coaching and entrepreneurial innovation and is a Founding Patron of Virgin Unite's Entrepreneurship Centre. He is Charles Schwab's former Chief of Staff, Chief Customer Experience Officer, Chief Communications Officer and cofounder of the Schwab Foundation. – Mark served on the Board of Directors of Best Buy, Korn Ferry and Interwoven (now owned by HP).
2. Marcus Buckingham
Marcus has been featured many times in the The New York Times, Fortune, Fast Company, Harvard Business Review, USA Today and The Wall Street Journal. He has received rave reviews from Toyota, Coca-Cola, Master Foods, Wells Fargo, Microsoft and Disney.
[bitsontherun 57MGAtLt]
3. Walter Bond
Walter is a former NBA athlete. He rose from being a reserve player coming off the bench to become the first rookie-free agent to start for the Dallas Mavericks. He has delivered for many of our clients over and over and over again. He's that good!
4. Tom Flick
Tom is one of our most dynamic and highly sought-after keynote speakers.  Here's a short, impressive list that Tom has delivered a keynote presentation to: Microsoft, Starbucks, Hallmark, Boeing, American Express, NASA, Ritz-Carlton Hotels and the Pentagon. He is THE authority on leadership, helping organizations develop leaders, lead change effectively and increase teamwork, communication, and performance skills.
[bitsontherun K6RPNLga]
Here's a video featuring testimony from Tom's top clients.
[bitsontherun O1WLiAKX]
5. Marshall Goldsmith
He is the million-selling author/editor of 34 books, including the New York Times and Wall Street Journal bestsellers, MOJO and What Got You Here Won't Get You There – a WSJ #1 business book and winner of the Harold Longman Award for Business Book of the Year. His books have been translated into 28 languages and become bestsellers in ten countries. Is he known around the world? Yes.
—————————————————————————————————————————-
For more information about how keynote business speakers like these can impact your event, contact Eagles Talent Speakers Bureau at 1.800.345.5607.
—————————————————————————————————————————-
6. Laura Schwartz
Laura is the former White House Director of Events, TV Commentator, and best-selling author (of Eat, Drink & Succeed). She focuses on helping organizations and individuals create better business partnerships/relationships. From there, ANYTHING is possible.
7. Josh Linkner
Josh knows how to be creative, be an entrepreneur, and be successful. He is a New Yor Times best-selling Author of Disciplined Dreaming – A Proven System to Drive Breakthrough Creativity. Josh is a 4-time tech entrepreneur, serving as CEO of each over the last 20+ years. If you're looking for a presentation on creativity, innovation, and reinvention, Josh is the perfect fit.
8. Peter Ricchiuti
He has been featured on CNN and CNBC as well as in The New York Times, The Washington Post and The Wall Street Journal. How wide spread is Peter's message? The past 20 years Peter has presented to audiences in 47 states and several countries.
[bitsontherun B6h8DaJr]
9. Bill Rancic
Many know Bill as the first winner of "The Apprentice." He is also an extremely successful entrepreneur.  He also produces and stars in the A&E series "We Mean Business," Style Network's reality series "Giuliana and Bill" and is the executive producer of "Repo Man" on the Discovery Channel. He makes regular appearances on programs such as Today, The Tonight Show, and The View.
10. Scott Deming
Scott is known for his fresh, unique process and widely popular presentations. He has been featured on national TV and radio shows, as well as top publications. You can learn more about his process in his internationally best-selling book The Brand Who Cried Wolf.
—————————————————————————————————————————-
For more information about how keynote business speakers like these can impact your event, contact Eagles Talent Speakers Bureau at 1.800.345.5607.
—————————————————————————————————————————-