A ne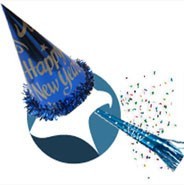 w year can bring fresh opportunities for change and improvement. Whether your 2017 resolutions are for work or your personal life, these 10 speakers can help you achieve them! They specialize in topics like goal setting, change, motivation and more.
1. Shawn Achor
As a positive psychology expert, Shawn Achor provides practical applications to help leaders keep their teams motivated and engaged. Using humor and interactive experiments that engage the audience, Shawn illuminates how a leader can reduce stress in an organization to increase productivity and success rates.
2. Jones Loflin
Jones Loflin is an expert at creating simple success strategies. Jones realizes that many companies set goals, without thinking about how to actually achieve them. However, his strength is in providing simple strategies that enable individuals and organizations to pursue their goals with confidence and clarity.
3. Roxanne Emmerich
Having passion for your work is the first step achieving a goal, and Roxanne Emmerich is an expert in revitalizing people's passion for work! She takes organizations to a level of performance they never dreamed possible. As a keynote speaker, Roxanne creates presentations that help companies improve in areas of weakness.
4. Mike Jaffe
As a 9/11 survivor who has transformed his life, Mike Jaffe serves as The Human WakeUp Call. He believes that we should never settle because so much more is possible. As a speaker, Mike helps his audiences get a powerful, life-changing, success-oriented wakeup call of their own.
Dr. Gary Bradt is an author, clinical psychologist and speaker on the topic of adapting to and leading through change. As a speaker, what makes Gary special is his ability to engage audiences. He tells leaders what he thinks, not what they necessarily want to hear, with only one agenda: to move them and their organizations forward and to help them accomplish their goals.
6. Nancy Frates
Nancy is the mom who started the widely popular ALS Ice Bucket Challenge in 2014. After her son was diagnosed with the disease, which has no treatment or cure. Nancy set a goal to raise money for families affected by ALS, and with the help of her supporters the Ice Bucket Challenge went viral. In total they raised $220 million for the ALS Association and its global partners. As a speaker, she inspires audiences to accomplish any goal they set.
7. Caroline Adams Miller
Caroline Adams Miller is recognized as one of the world's leading positive psychology experts. Her research in this field has helped her become a pioneer in the areas of goal setting and accomplishments. Caroline's keynotes inspire and empower her audiences to set and accomplish goals by using their grit, which leads to a more successful work and personal life.
Simon T. Bailey is an expert in releasing human potential. He helps organizations shift their thinking using a proactive approach, resulting in improved performance. His keynotes are unique because he gives his audience a relevant message that resonates well beyond the stage.
9. Lisa Bodell
As a globally recognized futurist and expert on innovation, Lisa Bodell ignites new thinking in organizations. Her knowledge on the topic of change is perfect for companies that are planning to set New Year's resolutions that push past comfort zones. Lisa has brought her message to over 30 countries and nearly 100,000 people each year.
10. Dr. Jen Welter
As the first female NFL coach, Dr. Jen Welter is proof that anything is attainable with goal setting and determination. In her keynotes, she inspires others to recognize their own potential and to break through their own life barriers.
For more information on booking a keynote speaker for one of your events, check out www.eaglestalent.com or call our office at 1.800.345.5607.