As we head into the new year,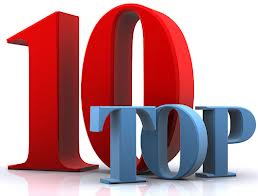 here is a look back at our top ten favorite blog posts of 2014. These articles highlight some of our favorite moments of the past year, along with some of our proudest accomplishments!
1. What does Rare Disease Day Mean to You? It Means "Josephine" to Us!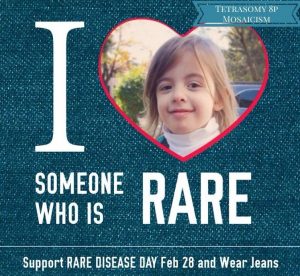 What is Rare Disease day? Rare Disease Day is an international advocacy day to bring widespread recognition of rare diseases as a global health challenge. The day is celebrated on the last day of February every year.
This year we showed our support for our: "J-BEAN"
Josephine is the 5-year-old daughter of our Sheldon Senek, she has a disease called Tetrasomy 8P Mosaicism. An extra chromosome 8 appears in some of her cells, causing various physiological and learning issues. She is one of 22 people in the world diagnosed with the disease. Read the entire article here!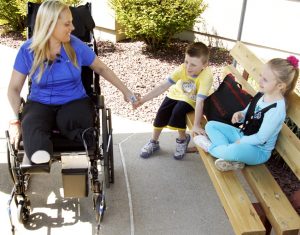 2. Q & A Series for Women's History Month Pt 2: Inspiring Mom, Stephanie Decker
In honor of Women's History month, we did a Q & A with a few of our most inspiring woman speakers. We asked them several questions about what in their history, helped shape who they are today! Women like …Stephanie Decker. Read the entire article here!
3. Announcement: Laura Schwartz, Keynote Speaker, Former White House Director of Events, Managed by Eagles Talent for Speaker Bureau Engagements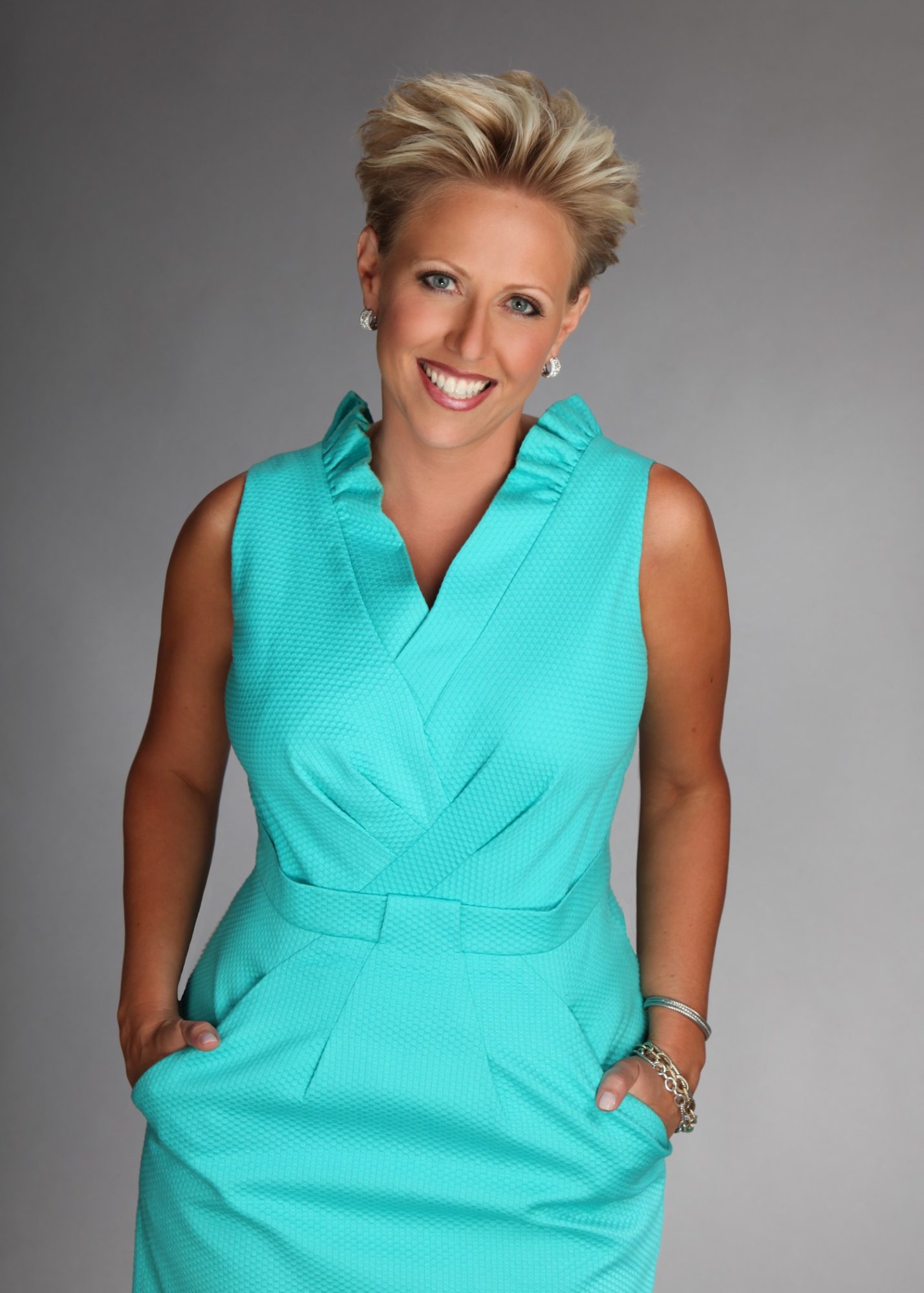 Eagles Talent Speakers Bureau, with 30 plus years in the speaking industry, was proud to announce that we now partner and manage Laura Schwartz for speaker bureau engagements. Laura is a professional speaker, Former White House Director of Events (during the Clinton administration), television commentator, and author of Eat, Drink & Succeed. Read the entire article here!
4. CONTEST: Win a Signed Football from Famed Eagles Player When's the last time you got to throw around a signed football? Well this past October, Eagles Talent Speakers Bureau held a contest where one lucky winner received a signed football from famed Philadelphia Eagles player Vince Papale. Read the entire article here!
5. TED Keynote Speakers Worth Watching: David Trumble and Stephanie Decker
Two Keynote Speakers were featured at TED events: David Trumble and Stephanie Decker. Both of these Eagles T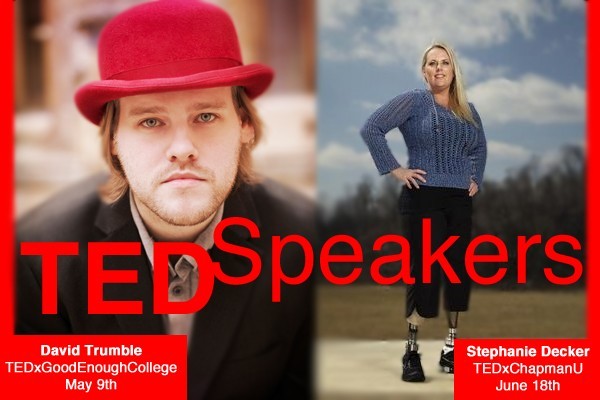 alent speakers shared their ideas with audiences around the globe. The TED talks have certainly given people all over the world access to some of the greatest thought leaders, inspiring stories, difference makers, and social-good individuals. In this article, learn where and what these fantastic keynote speakers presented. Read the entire article here!
6. David Trumble, Award-Winning Artist, Author, Huffington Post Contributor, Now Exclusive with Eagles Talent Speakers Bureau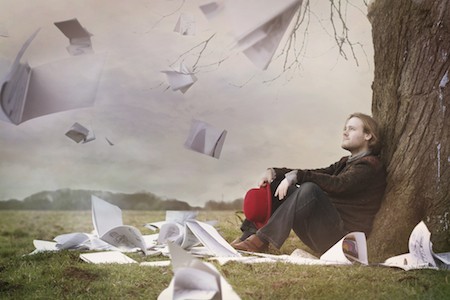 Eagles Talent was proud to announce that we now represent David Trumble for keynote speaking engagements. David Trumble, Award-Winning Artist and Author is now available for keynote speaking engagements through Eagles Talent Speakers Bureau. David writes articles and draws editorial cartoons and for The Huffington Post and inspires audiences worldwide as an international motivational keynote speaker. Read the entire article here!
7. Motivational March Madness Moment: Walter Bond & the SHU Pirates Show Us How To Expect The Unexpected!
Never Count Out the Underdog! The Seton Hall Pirates shocked everyone as they proved victorious over the Villanova Wildcats at Madison Square Garden this March. At the very last second, point guard Sterling Gibbs managed to score a jump shot right as the buzzer went off. As a result, Seton Hall pulled a last minute upset, leaving the score at 64-63. Former NBA Player and Motivational Speaker Walter Bond knows exactly what it feels like to prevail against all odds. Read the entire article here!
8. See How Your Love For Baseball Can Have You Win Big!
Open your season with Jim Abbott, Jim Morris, and Steve Garvey! These former MLB players turned Motivational Speakers will be sure to thrill your audiences, teaching them how to overcome adversity, never give up on your dreams, and provide you with the necessary skills to work to your optimum level. In this contest, three lucky Facebook fans got the opportunity to win autographed baseballs from these three MLB legends! Read the entire article here!
9. Top Ten Most Listened to SoundCloud Keynote Speakers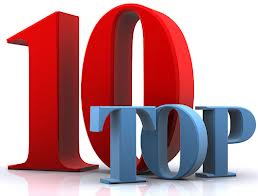 Eagles Talent Speakers Bureau got to roll out our BRAND NEW SoundCloud page in 2014, complete with various audio clips of the top keynote speakers in action. If you're not familiar with this platform, you should be — it's one of the largest audio communities of artists, podcasters, bands, and speakers. To give you a sneak peak of what we're doing with it, we put together a top ten list of our most listened to Motivational Speakers on our SoundCloud page. These clips are convenient if you are looking to capture the magic of keynote speakers in 1 minute or less! Read the entire article here!
10. Former Manchester United Player Gary Bailey, Encourages Unity!
The FIFA World Cup was a major event this past summer! The world's biggest sporting event attracts an average of 3.2 billion viewers with 32 teams competing to take home the prized trophy!
Among the 32 competing teams was the United States in Group G, otherwise known as the Group of Death. Also competing in Group G were Portugal, Germany and Ghana. Though all teams are fairly tough to beat, the USA faced Ghana in their first game, a team that previously eliminated them from the last two World Cups. The world was anticipating whether the Ghana Black Stars will defeat them once again or if the United States would finally prove victorious, placing immense pressure on the United States. Read the entire article here!