Did you know that November is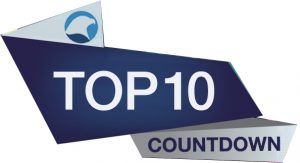 National Entrepreneurship Month?
At Eagles Talent, our reputation as a quality speakers bureau gives us insight into the needs of companies around the globe. Having worked with many business entrepreneurship speakers, these ten highly requested keynote speakers provide organizations with information filled content that greatly benefits business leaders and corporations alike. 
1. Dr. Traci Lynn
Dr. Traci Lynn has one clear mission in mind: to motivate and inspire change. Since then, Dr. Lynn has traveled all around the nation, changing the way people approach life, work, and happiness. Through her empowering keynote presentations, audience members gather a sense of urgency and reproach their outlook on every aspect of their lives.
2. Bill Rancic
Bill Rancic rose to prominence as the first ever winner of NBC's, The Apprentice. Since then, he's become one of the most sought after keynote speakers on the topic of entrepreneurship and how to take your organization to the next level!
3. Peter Ricchiuti
Peter Ricchiuti is a financial market expert whose unique insight into the economy gives organizations a fresh new perspective on how to utilize and recognize emerging trends in the marketplace.
4. Zubin Damania
Zubin Damania is a health and entrepreneurship expert whose Youtube videos have gained mass acclaim for their entertaining way of explaining the healthcare industry. Using personal anecdotes, Zubin uses his success story to inspire hope and change across people of all industries.
5. Barry Farber
Barry Farber is a sales guru who has experience training over 500,000 salespeople and providing exceptional solutions to help grow organizations across hundreds of sectors. By focusing on the art of breaking through, Barry's keynote presentations emphasize the importance of achieving the impossible and pushing yourself to the best of your abilities.
6. Steven Little
Steven Little is a highly recommended expert on the topics of business growth and maximizing opportunities. He provides noteworthy information that helps business leaders achieve excellent solutions to help catapult them to the next level.
7. George Hedley
Due to his determination and business expertise, George Hedley was able to turn $500 to a $50 million construction business within seven years. Today, George is a nationally recognized speaker who gives insight into the world of entrepreneurship and successful business ownership.
8. Mark Thompson
Mark Thompson is the CEO of Virgin Unite Mentors which grants him the unique ability to work alongside business leaders such as Sir Richard Branson. With his charisma, applicable advice and impressive resume, Mark Thompson guides companies towards success aimed at all levels of organization.
9. Phil Hansen
Phil Hansen draws, literally and figuratively, from his own experiences of overcoming adversity to provide an inspiring message to audiences everywhere. Having being featured on shows such as Good Morning America, the Rachel Ray Show, and Last Call with Carson Daly, Phil's one of a kind skills have the ability to captivate the masses as he demonstrates the dreams you can achieve with just the right amount of hard work and determination.
10. Josh Linker
New York Times Bestselling Author Josh Linker uses his creativity and innovative skills to encourage human progress. Emphasizing the importance of creativity, Josh's keynote presentations challenge the status quo and encourages business leaders to consider the importance of technology, the future, and the impact it will have on your company.