In our 35 years of service, Eagles Talent Speakers Bureau has had the privilege of working with many organizations to provide them with the best experience possible … organizations such as the chambers of commerce! 
All around the nation, chambers of commerce serve to protect the interests of thriving businesses everywhere. These 10 speakers not only have experience speaking at chamber of commerce events, but exude all of the core messages, values, and themes that these organizations embody!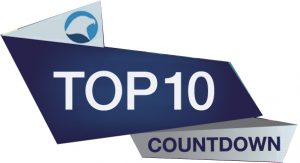 1. Dr. Traci Lynn
Dr. Traci Lynn makes it her mission to motivate, inspire, and change peoples lives all around the globe. By getting people to step out of their comfort zones, Traci Lynn transforms lives by letting people know the power they possess to change their lives if they put their minds to it.
2. Steve Ford
As the son of President Gerald Ford and First Lady Betty Ford, Steve Ford recognizes excellence when he sees it. Building on the leadership qualities passed down from his family, he shares his helpful and qualified perspective on how to catapult your business to the top.
3. Don Reynolds
As a real world economist and professional speaker, Don Reynolds brings his highly successful expertise to organizations everywhere, showing them how to survive and thrive in today's financial market. 
4. Barry Asmus
Dr. Barry Asmus is a highly influential and highly requested revolutionary keynote speaker who delivers energy packed performances around the globe. His presentations touch on political and business issues that is beneficial to every growing organization.
5. Jan McInnis
Laughter is the best medicine and no one knows this better than keynote speaker Jan McInnis. Jan fills entire audiences with laughter as she breezes through her content packed keynote presentations, leaving every attendee with a wide smile on their face and insight into how laughter can transform your life.
6. Johnny Earle
Johnny Earle, also known as Johnny Cupcakes, is a rising entrepreneur who went from selling t-shirts in the trunk of his car to running a global, multi-million dollar business. Johnny Earle has been featured on some of the biggest media outlets in the nation, as well as traveling around the country, sharing his story of success and how to go about obtaining it.
7. Greg Hahn
Greg Hahn is a wildly successful comedian who brings his brand of clean comedy to organizations across the globe. As one of America's most popular corporate entertainer, Greg Hahn never fails to instill positivity, fun, and a great time on every stage he graces.
8. Don Friesen
Don Friesen never fails to bring the laughs to audiences everywhere. As a clever, quick witted and entertaining comedian, clients love his energy and genuine passion as he brings giggles to the hearts of many.
9. Dr. Lalia Rach
As a trend forecaster, innovator and all around visionary, Dr. Lalia Rach fuses together her brand of success in the fields of change, leadership, and consumer behavior. She shows organizations the benefits of taking risks and constantly reinventing their brands.
10. Jeanne Robertson
In high school, no one would've predicted that Jeanne Robertson would become a professional speaker. Today, she is one of the nation's most sought after keynote speakers. Traveling all over the world, Jeanne has touched the minds of many with her comedy with class brand of humor. Clients and audiences alike find her presentations refreshing, hilarious, and always just right for their event.