Why should you book a Cultural Diversity keynote speaker?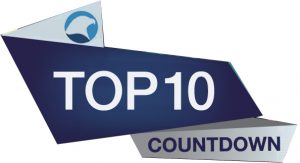 Diversity is single-handedly one of the most important qualities that a company can possess, a quality that contributes to a positive and productive workplace.
These ten speakers are experts on Cultural Diversity and use their platforms to spread their wealth of knowledge on the topic for companies and individuals alike!
1. Chris Rabb
Chris Rabb is a writer, consultant, teacher and thought leader on the intersection of entrepreneurship, media, civic engagement and social identity. Chris seamlessly incorporates his unique humor and eclectic experiences into his media appearances, interactive presentations, keynote speeches and writings. 
2. Samuel Betances, PhD
A self-described "citizen of the world," Dr. Samuel Betances inspires willing learners to aim high, reject rejection and embrace themselves and each other as powerful team members working toward a more prosperous future. 
3. Lenora Billings-Harris
As one of the nations most sought after speakers on cultural diversity, Lenora Billings-Harris partners with organizations to help them make diversity a competitive advantage. Lenora's ability to transform multifaceted diversity and inclusion concepts into immediately applicable "how to's" have enabled her to help companies reach their true potential with profound strategies that are sure to make an impact in the workplace.
4. Bertice Berry
Dr. Bertice Berry is a sociologist, author, comedienne and educator who reaches both corporate and private organizations with her humorous approach to subjects that have her audiences laughing and reflecting at the same time, while helping them develop the skills necessary to find optimum life-work harmony. As a speaker, Dr. Berry address multiple topics including, gender, race, and age.
5. Consuelo Castillo Kickbusch
Consuelo Castillo Kickbusch is a renowned, charismatic, passionate and influential speaker with a mission to empower the next generation of leaders. By sharing her own story of financial poverty and rich culture, she inspires the youth of America to lead their best lives. 
6. Jimmy Cabrera
Jimmy Cabrera has been a professional speaker and consultant for over 20 years, speaking in both the Corporate and Educational Communities. Jimmy combines a unique blend of motivation and education, giving listeners practical techniques they can use both personally and professionally.
7. David McLauren
With over 10 years of experience as a consultant, David McLauren helps businesses achieve success in the areas of leadership, diversity, team-building, communication skills, customer service, and goal-setting. As a keynote speaker, he combines solutions with an entertaining style to energize, educate, and empower his audiences. 
8. Rosita Lopez
Dr. Rosita Lopez is a gifted and inspirational speaker of high international demand as keynote speaker in a diversity of forums, ranging from educational reform to corporate and public governance. Her presentations are lively, her illustrations practical, and her messages motivating and inspirational. 
9. Chris Bashinelli
Chris Bashinelli, also known as Bash, is United Nations Speaker, National Geographic Young Explorer, Eagle Scout, and Host of the TV Series "Bridge the Gap," as seen on PBS. Bash's unapologetic energy, humor, and compassion have made him a go-to speaker everywhere across the globe.
10. Auma Obama
Dr. Obama is not just the sister of the first African American President of the United States of America, she is also an accomplished scholar, activist, and keynote speaker in her own right. Dr. Auma Obama is also a writer who delivers worldwide lectures and keynote speeches on the topic of environmental, economic and social sustainability, with a special interest in Kenya.