I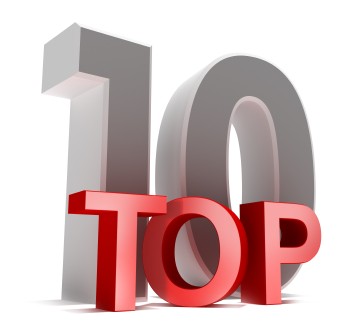 t's Valentine's Day weekend and Eagles Talent Speakers Bureau is sharing a handful of the top keynote speakers we LOVE.
These ten fiery speakers have just the right amount of passion in their craft to keep you inspired this Valentine's Day weekend.
#1. David Trumble
Not only is David Trumble a marvelous cartoonist, but he is also a captivating keynote speaker. In his presentations, David illustrates new ideas for audiences to take away and apply to their everyday approach to life.
#2. Laura Schwartz
If anyone knows how to take advantage of an opportunity, it's Laura Schwartz. Starting from a volunteer position working in the White House, this phenomenal woman worked her way up the ranks to become White House Director of Events for the Clinton Administration. These networking skills translate in her keynote presentations, where she shows audiences how to maximize their experiences to rise to the top.
#3. Stephanie Decker
It's hard NOT to love Stephanie Decker. Stephanie tells the miraculous story of how she sacrificed her life to save her two children in a devastating Indiana tornado. Though the incident led to her legs being amputated, her ability to inspire audiences is still well intact, as she users her story of overcoming adversity to empower people all over the world.
#4. John C. Havens
Technology can be a tricky tool, but John C. Havens knows all the ins and outs of how to master technology and use it to hack into your happiness. John shows audiences everywhere how to embrace changes in the tech world and use it to their benefit in the work place and beyond.
#5. Tim Sanders
It's no doubt that social media is taking over rapidly, but Tim Sanders aims to teach businesses how to capitalize on this trend and use it to grow your company. His passion for this topic exudes in his keynote speeches and spills over into success for you and your company.
#6. Erica Dhawan
Always thinking ahead, Erica Dhawan is knows how to tackle new changes and turn them into strategies to create high performing teams and keep your company connected. Dhawan is a forward thinking Connectional Intelligence expert whose keynote speeches seek to revolutionize companies across the globe.
#7. Anne Mahlum
Anne Mahlum is a social entrepreneur, humanitarian and a compelling motivational speaker. Her organization, Back on My Feet, provides help and guidance to homeless youth and aims to change the global perception of homelessness. Anne sets out to help as many people as possible, through events, charity work, and fascinating keynote speeches.
#8. Zubin Damania 
Zubin Damania is more than just the extremely popular Youtube personality, ZDoggMD, he is also a widely sought after keynote speaker. This healthcare expert's presentations combine the right ingredients of humor, creativity and education to help your audiences have a better understanding about the complexities of the healthcare industry. 
#9. Doc Hendley
Doc Hendley is a hero, not just by our standards, but by CNN's standards as well. In 2009, he was honored as a CNN Hero for his devotion to providing clean water to the 1.1 billion people around the world who aren't fortunate enough to have access to it. His passion for bettering the world is sure to provoke audience members to spark a change in themselves and the people around them.
#10. Karen Jacobsen
Karen Jacobsen, otherwise known as GPS Girl, can steer your company onto the path of success. Karen's life changing keynote presentations will help your audiences recalculate their lives and lead them into the right direction to go in order to expand their talents.