As the Winter Olympics come to an end, we here at Eagles Talent put together a list of our Top 10 highly recommended Olympian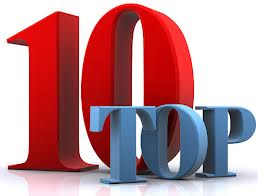 Speakers. These speakers are sure to inspire you with their tales of overcoming adversity, determination, and triumph.
#1. Nikki Stone
At the 1998 Winter Olympic Games in Nagano, Nikki Stone went on to make history, becoming America's first-ever Olympic Champion in the sport of inverted aerials. Now, Nikki takes her talents all over the country, inspiring audiences to achieve success and overcome obstacles.
 [bitsontherun JfJHrXYF]
#2. Mike Eruzione
In 1980, captain Mike Eruzione led the United States Olympic Hockey Team to its Gold Medal victory at Lake Placid. The highlight of the games, for Eruzione, was his winning goal against the Soviet Union in a game that stunned the world. Eruzione now lends his talents to numerous corporations and organizations as a motivational speaker and a sports promoter. His leadership skills will be sure to inspire your audience.
[bitsontherun TXXXeOTo]
#3. Mike Schlappi
Mike Schlappi is a four-time Paralympics Medalist and a two-time World Champion in Wheelchair Basketball. Despite being paralyzed by a bullet wound in his chest, Mike went on to become the first wheelchair basketball player in the United States to be on four consecutive summer Paralympics teams. His moving presentations about achieving the impossible and defying the odds continue to captivate audiences across the nation.
[bitsontherun eCo09Qzk]
#4. Devon Harris
Everyone remembers the hit Disney film Cool Runnings. Well meet the man behind it, Devon Harris. As captain of Jamaica's first Olympic bobsled team, Devon Harris' inspiring tale of personal triumph over adversity and the uplifting story behind Jamaica's first Winter Olympic team will mesmerize your audience.
[bitsontherun XTHKgv0x]
#5. Peter Vidmar
No one knows success like Peter Vidmar. He is the highest scoring American gymnast in Olympic history. As captain of the USA men gymnastics team, he and his teammates went on to become America's first ever team to win a gold medal – winning over the defending world champions, the People's Republic of China. Now, Peter is a compelling speaker at corporate meetings and trade shows. With over two decades of experience for hundreds of corporations and professional associations, Peter has helped people throughout the country realize and fulfill their own potential.
[bitsontherun ftBf4P36]
#6. Cary Mullen
As a two-time Olympian and World Cup Downhill Ski Champion, Cary Mullen currently holds the world downhill speed record for skiing the toughest course in the world (Kitzbuhel, Austria) at an amazing speed of 97mph. With his impressive athletic feats and his successful business background and ability to move an audience to action, he shares what it takes to win in a highly competitive market.
[bitsontherun ZQcltLGf]
#7. Shannon Miller
Shannon Miller is the Most Decorated Gymnast in American History. She is the only US gymnast to win 2 World All-Around Titles and she is the first American female to medal in the individual all-around of a non-boycotted Olympics. In addition to her already impressive resume, Shannon is now an advocate for the health and wellness of women and children, as well as a strong advocate for the early detection of cancer.
[bitsontherun fYVgIYkI]
#8. Rowdy Gaines
Rowdy Gaines is an American swimmer, three-time Olympic gold medalist, U.S. Olympic Hall of Famer, and member of the International Swimming Hall of Fame. After fighting Guillain-Barre Syndrome, Rowdy went on to the Masters Nationals in May 2009, where he broke three national records for his age group in freestyle events. Now, Rowdy is a sought after motivational speaker by companies worldwide.
[bitsontherun wOWUHKs2]
#9. Ruben Gonzalez
Ruben Gonzalez is nothing short of a remarkable athlete. At the age of 47 he was racing against 20-year-olds in the Vancouver Winter Olympics. He now travels the world as a motivational speaker, inspiring audiences to think differently, live life with passion and have the courage to take the necessary steps toward their goals.
[bitsontherun CUZd8qFX]
#10. Jim Craig
Olympic Gold Medalist Jim Craig has been fascinating audiences everywhere with his message of determination and success. As a goalie for the Miracle on Ice gold winning hockey team, his team's victory over the Soviet Union at the 1980 Olympics made history as one of the greatest moments in sports history.  This victory served as the inspiration behind the blockbuster Disney movie – Miracle on Ice.
[bitsontherun UwApBcQO]
Read more exclusive stories about our Olympians:
Aerial Skiing Gold Medalist Nikki Stone's Personal Olympic Story
Cool Runnings 2: Jamaican Bobsled Team's Financial Struggle to Get to Sochi
Speaking of Winter Olympics: Mike Eruzione and 'Miracle on Ice' Team Remain Relevant
Changing the World One Speaker At a Time, by Cary Mullen
Olympic Gold Medalist Nikki Stone, Gives Quote About Being on Top of the Podium