The first Friday in February is National Wear Red Day, in honor of heart disease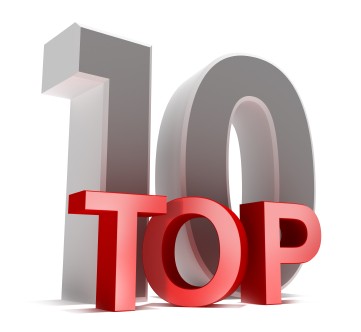 awareness. For those of you who don't know, heart disease is the number one leading cause of death among Americans, but fortunately, heart disease can be prevented.
Check out these Top 10 medical doctors and nutrition speakers who motivate the entire workplace to be healthier (resulting in optimum production)!
#1. Dr. Brad Nieder
Dr. Brad Nieder is a funny doctor, keynote speaker and clean comedian who blends healthcare humor with wellness advice and an uplifting message. He injects a dose of healthy humor in all of his presentations and provides the perfect prescription for happy, healthy living. 
#2. Dr. Zorba Paster
Family doctor Zorba Paster's down-to-earth style and irrepressible enthusiasm have made him a favorite with health and fitness-conscious public radio listeners for over a decade. 
#3. Dr. Ken Dychtwald
Over the past 35+ years, Dr. Ken Dychtwald has emerged as one of the foremost visionary and original thinker regarding the lifestyle, marketing, healthcare and workforce implications of the age wave. Ken Dychtwald has dedicated his life to battling ageist stereotypes while promoting a new, vital and meaningful role for life's second half. 
#4. Dr. Marty Makary
Dr. Marty Makary is a leading patient safety expert and was named one of America's 20 most influential leaders in healthcare by Health Leaders magazine. Makary is an advocate for transparency in healthcare and speaks on the need for hospitals to make their outcomes available to consumers by providing them with options based on performance.
#5. Dr. Robert Wachter
Dr. Robert Wachter is an advocate for patient safety and healthcare quality and discusses the revolution of evidence-based medicine happening in healthcare today. He is proficient in healthcare policy, epidemiology, ethics, quality, safety, and medical education, and speaks expertly on each topic.
#6. Dr. Alexis Abramson
Dr. Alexis Abramson is cited as America's leading, impassioned champion for the dignity and independence of those over 50. She has captivated audiences worldwide with an in-depth look at the world's aging population and its profound social, business and lifestyle implications. 
#7. Dr. Steven Eastaugh
Three thousand health care managers and leaders in the United States and around the world have had their careers shaped in part by Dr. Steven Eastaugh, who has taught health finance and economics for more than 30 years. Dr. Eastaugh is a nationally acclaimed speaker, consultant and agent of change who has traveled to over 36 countries as part of his health services research.
#8. Dr. Rachael Ross
Dr. Rachael Ross is a recurring co-host on the Emmy® Award-winning talk show The Doctors, and a practicing board-certified family medicine physician and sexologist. Dr. Rachael has been a featured speaker at college campuses nationwide and has been quoted as an expert in Cosmopolitan and Self magazines and contributes to several medical publications.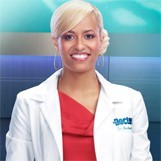 #9. Dr. Mehmet Oz
Given the title "America's Doctor" by Oprah Winfrey, Dr. Mehmet Oz is Vice-Chair and Professor of Surgery at Columbia University. He has authored over 400 original publications, book chapters, and medical books and has received several patents. Dr. Mehmet Oz performs over 350 heart operations annually.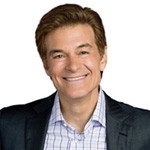 #10. Dr. Janet Brill
Dr. Janet Brill is a nationally recognized expert in the field of health, wellness and cardiovascular disease prevention and is frequently sought after by the media as a trusted source of nutrition and fitness information.