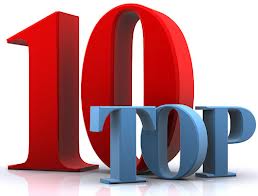 It's Women's History Month and we here at Eagles Talent believe that it would only be fitting to put together a top ten list of some of the most inspirational women speakers. These ladies are nothing short of phenomenal, constantly defying the odds and breaking down any barriers that get thrown in their way.
Prepare to be inspired!
… As we highlight women speakers who motivate us to ascend to new heights:
 #1. Barbara Corcoran
Barbara Corcoran is one of the most successful women in business. Over the last 25 years, Barbara managed to build a five billion dollar real estate business and continues to enjoy success as an investor on the hit ABC show Shark Tank. As a speaker, Barbara brings her successful business expertise to her audience, never failing to leave them inspired.
[bitsontherun Gw121UCE]
#2. Connie Podesta
Connie Podesta is widely known for her insightful, humor filled, energetic performances. Audiences love Connie because she is down-to-earth, interactive, funny, and has a fearless energy that is contagious. As an expert in the psychology of human relations, Connie has the power to inspire people and help them succeed by becoming happier and successful.
[bitsontherun Y8S7Qhqt]
#3. Stephanie Decker
Stephanie Decker is the definition of a hero. This Indiana native risked her life to save her three beautiful children as a tornado struck their town, destroying everything in its path. Thankfully, Stephanie lived to tell her story and continues to touch people all over the world, using her voice to make a difference in the lives of everyday people.
#4. Anne Mahlum
Anne Mahlum is an entrepreneur with a purpose. This inspirational woman uses her power to make a difference in her community with Back on My Feet (BoMF), a nonprofit organization that uses the power of running to change the way those experiencing homelessness see themselves so they can make real change in their lives, which includes employment and independent housing.  In addition, Anne is the founder of [solidcore] – a high-end fitness studio that features the Lagree Fitness Method. Anne knows the key to finding your happiness, as well as inspiring your audience to create social change.
[bitsontherun 0Ud4oDSF]
#5. Stacy Allison
Very few people can say that they have made history. Thankfully, Stacy Allison is one of them. Stacy made history by becoming the first American woman to ever climb Mount Everest! As a speaker, Stacy uses her experience to motivate audiences to take risks and achieve the impossible.
[bitsontherun nLS637vw]
#6. Connie Dieken
Connie Dieken is a best selling author whose twenty years of television journalism garnered her five Emmy awards, two Telly awards, and induction into the Radio/Television Broadcasters Hall of Fame. Now, Connie inspires audiences everywhere as a dynamic keynote speaker at corporate and conference events around the globe. Connie's performances will see to it that your audience leaves inspired and ready to transform their lives.
[bitsontherun 5zXarCLR]
#7. Taryn Davis
Taryn Davis is a CNN Hero and the founder of the American Widow Project. As a part of the U.S. military, her husband was tragically killed by multiple roadside bombs. Since then, Taryn turned her tribulation into triumph as she founded a non-profit organization aimed at helping those who are in similar positions. Taryn is nothing short of inspirational and her keynotes are sure to change your life.
[bitsontherun 70mR09Zd]
#8. Karyn Buxman
Karyn Buxman is the author and Co-Founder of The World Laughing Tour, she helps organizations of every size realize the benefits of humor by showing people how to harness the power of thought and the spirit of humor. Her mission is to improve global health through laughter and help heal the humor impaired.

#9. Martha Rogers
Dr. Martha Rogers is one of the leading authorities on customer-focused relationship management strategies. As an acclaimed author, business strategist and a founding partner of Peppers & Rogers Group, Martha's presentations emphasize the business issues that today's global enterprises are faced with, all while inspiring companies to maintain a competitive edge in their marketplace.
[bitsontherun 8NbmjveN]
#10. Christine Cashen
Christine Cashen is a hilarious motivational speaker who uses real life stories that inspire clients to handle conflict, reduce stress and energize employees. With her down-to-earth attitude and out of this world presentations, it is quite easy to see why Christine is one of the most sought after speakers in the world.
[bitsontherun VXnuIccq]