In honor of National Fire Prevention week, we would like to take the opportunity to highlight some of our Top Ten highly recommended Safety Speakers. These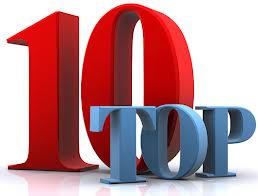 speakers topics range from several safety topics, such as natural disasters, cyber security, and fire prevention.
Check them out here!
#1. John Sileo
John Sileo's identity was stolen from his business and used to embezzle $300,000 dollars from his clients. In response, John made it his mission to help others protect the private data that represents their wealth. John leverages his story of transforming risk into reward to evoke the skills of instinct, inquiry, and initiative that empower his clients to take control of their data exposure. 
#2. Chad Hymas
The Wall Street Journal calls Chad Hymas "one of the 10 most inspirational people in the world!" Chad inspires, motivates, and moves audiences, creating an experience that touches hearts for a lifetime. He helps organizations and individuals gain a purpose-driven approach to leadership and life by using himself as an example of what is possible. 
#3. Bruce Wilkinson
Bruce S. Wilkinson, CSP is a leadership, communication, customer service, human resources, loss prevention professional keynote speaker, trainer, consultant and implementation specialist who reinforces personalized messages with humor, passion, enthusiasm and authenticity. His presentations on management and safety are personalized, humorous, timely and informative.
#4. Mike Schlappi
Mike Schlappi is a four-time Paralympic Medalist and a two-time World Champion in Wheelchair Basketball. Mike knows that the most important part of any meeting or organization is the people. His engaging and inspiring story is a moving and powerful example of the importance of safety in the workplace and at home and changes the way people think about carelessness and the magnitude of their decisions in the work place. 
#5. Robert Siciliano
Robert Siciliano's goal is simple – to wake up and empower people across Main Street USA and throughout the world so they can avoid becoming victims. His personal security and identity theft expertise is an asset to any program or organization that demands straight talk, common sense, and potentially life- and property-saving results right now.
#6. Mike Mullane
With experience in combat missions in Vietnam, to space shuttle missions, to climbing some of the highest peaks across the globe, Astronaut Mike Mullane knows what teamwork, leadership and safety are all about. His programs and inspirational life have educated and motivated tens of thousands of people around the world from every walk of business and life. 
#7. David Sarkus
For over 25 years, David Sarkus, MS, CSP has moved and motivated thousands of workers to become safer, healthier, and more productive. He helps improve your ability to make safety-related changes and move your organization towards its vision for an accident-free culture. He provides a high-content performance sprinkled with humor and impactful storytelling that brings people together to promote improved teamwork. 
#8. Bob Arno
For the past 20 years, Bob Arno has been "in the field," tracking and filming real street thieves in action in the world's top travel destinations. He is a sought-after authority on identity theft, con artists and scams, with an entertaining presentation. As a leading international expert on theft and risk-management solutions, Bob consults globally with police departments, security experts, and film producers.
#9. Captain Larry Brudnicki
Captain Larry Brudnicki retired from the Coast Guard in March 2002 after 30 years of active duty. He is the inspiring real-life captain of the Coast Guard ship that performed two dramatic rescues during the worst storm in more than 100 years, which became known as "The Perfect Storm." With 30-years experience of assessing risks, making decisions and inspiring teamwork, his presentation will benefit individuals and groups looking to implement change.
#10. Ankit Fadia
Ankit Fadia manages to transform normally drab and panic-provoking subjects like hacking and security into something entertaining, engaging and immediately handy, using his simple yet impactful, captivating and articulate style of presentation that is punctuated with entertaining anecdotes and examples. With the right mix of technical descriptions and real life case studies, his presentation provides participants with real take home value that they can apply to their lives on a daily basis.