Today, we've put together a list of 10 artistic speakers who truly paint the path to success!
The content in each of their keynote presentations are filled with all types of interesting elements. They are ideal candidates for organizations that want to wow their audiences with mesmerizing visuals, incredible story-telling, exciting dancing, and much more!
---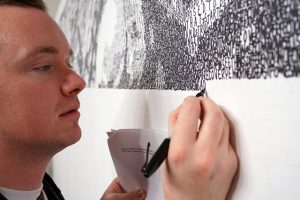 The first person to paint on this blank canvas is Phil Hansen. Phil is an internationally recognized multimedia artist, speaker, author, and innovator. "We need to first be limited in order to become limitless," is the message he sends out to his audiences. Phil's message stems from a nerve-damaging tremor he developed in his drawing hand from his main style of drawing, called Pointillism. Devastated, he stepped away from his passion until one day his doctor told him to "embrace the shake." This statement was so simple and completely reversed Phil's perspective on life. By embracing his shake, Phil was able to explore new ways to make art and discovered that limitations could actually become the gateway to creativity. Phil now works with traditional art, electronic media, offbeat materials, and interactive experiences. As a speaker, Phil enlightens audiences to look beyond their boundaries and to continuously seek new forms of creation in their everyday lives.
Traveling From: Minnesota
Fee: Call for Free
Topics: Arts & Pop Culture, Leadership & Inspiration, Personal Growth
---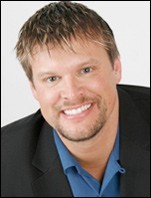 Sam Glenn is a nationally-known speaker, author, and winner of multiple awards such as, "Best Speaker of the Year" and "Most Outstanding Motivational Training Video." Prior to his success, Sam was at the lowest point in his life when he lost his extremely successful business to a horrible fire. He had to build himself back up both mentally and financially. Although it took some time, Sam came back stronger than ever and now illustrates a simple philosophy: "When people get better, the organization will get better—and it all starts with attitude." In addition, Sam implements his keynote presentations with color, content, and material that focuses on recharging positivity, recognizing employee efforts, and igniting innovation and fun.
Traveling From: Indiana
Fee: $10,001-$15,000 – exact fee in this range.
Topics: Entertainment With a Message, Innovation & Creativity, Motivational
---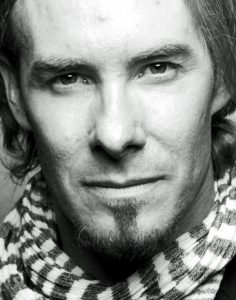 Erik Wahl is an internationally recognized artist, TED speaker, and No. 1 best-selling author. In addition to all of that, he is an inspiring speaker who is known for providing businesses and organizations with a blueprint for leveraging creativity to achieve superior levels of performance through his artistry. For the corporate world, Erik believes disruption is the new normal and businesses must embrace creativity on all levels, or else they risk being left behind. His live speeches are where his passion for business growth and art come to life. The way Erik incorporates everything and more into his presentations is a true masterpiece.
Traveling From: California
Fee: $30,001-$50,000 – exact fee within this range.
Topics: Innovation & Creativity, TED Conference, Motivational
---
Fusing sound, and color together,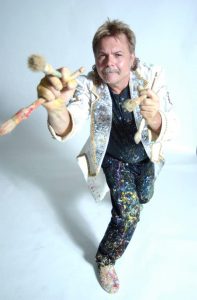 Michael Ostaski really gives audiences the total artistic experience. Michael's work is constantly evolving; he first custom-designed and built his own home and art studio and now performs legendary treks across the country where he creates and teaches his art. Everything Ostaski does is informed and inspired by his love of freedom and eternal quest for beauty. Michael enjoyed art from a very young age and has now lead him to share his most recent piece: Art Explosion—a one-of-a-kind "studio on stage." Michael has depicted the image that each Art Explosion performance is not only an event, but it is also a chance to challenge himself as well as his audiences. As a speaker, he goes above and beyond to engage the crowd and encourages them to achieve stunning, much larger-than-life results.
Traveling From: New Mexico
Fee: Call for Free
Topics: Art Performances, Entertainers
---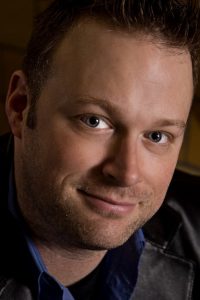 Ben Glenn, also known as "The Chalk Guy," is president of Chalkguy Media International, a company dedicated to sharing a positive, life-changing message of hope with groups all over the world. Furthermore, Ben's story is different from the rest. As an adult, Ben was officially diagnosed with ADHD, a challenge he's lived with since his early school days. However, despite this struggle, Ben set out to educate himself and others about this disorder. He began sharing his experiences and made it a personal mission to remove the stigma that comes with being diagnosed with ADHD. He talks about it openly and with humor whenever he can. In addition to incorporating his disorder into his presentations, he makes it a point to explain that he discovered his love of art because he didn't learn 'traditionally' like other people did. In every single one of his presentations, Ben always finds a way to tie his message in with drawing in order to teach audiences how to look at the bigger picture.
Traveling From: Indiana
Fee: $7,501-$10,000 – exact fee in this range.
Topics: Innovation & Creativity, Inspiration, Art Performances
---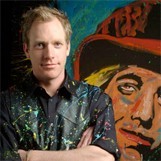 Brian Olsen is the creator of "Art in Action." In his presentations, Brian uses every bit of himself; from fingertips to palms, elbows, and up to three brushes in each hand, Brian shows his unique sense of style when it comes to his artwork. His performances are all choreographed to powerful music and stimulates the senses. His ability to captivate his audiences through this technique is something everyone has got to see for themselves! As an entertainment speaker, Brian's main purpose is to express the idea of being yourself. Brian states, "Be yourself, be creative, and take chances. You never know what you might discover. But, whatever it is, do it with all your heart."
Traveling From: Colorado
Fee: Call for Free
Topics: Art Performances, Entertainers
---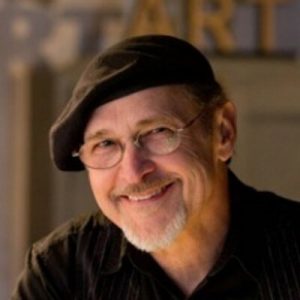 Joe Castillo is one of the first sand artists in the world who tells stories with his sand art projected on a big screen, creating a memorable and moving experience. In the past seven years, Joe has performed for presidents, kings, and dignitaries in 45 states, 23 countries, and even reached the finals on America's Got Talent! His compelling style of work has been showcased to all age groups as well as churches, businesses, conferences, and many more organizations. Joe's overall success as a sand artist and compelling storyteller has him in high demand as he continues to spark the minds of others through his art.
Traveling From: Georgia
Fee: $15,001-$20,000 – exact fee in this range.
Topics: Art Performances, Entertainers
---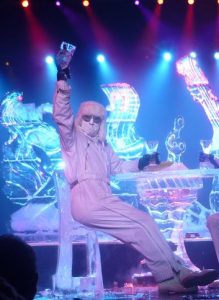 Fear No Ice comes packed with a variety of 5 different shows: The Logo Reveal Show, The Rock n Roll Guitar Show, The Ice Chopper Show, The CEO Show, and The Table and Chairs Show! Whichever show you choose, all the fun antics are included as much as possible, so there is not one show that is better than the other! It is simply a matter of choosing the show that best fits your needs. Audience interaction is endless and always improvised as the crowd craves more. This show is sculpted to be exhilarating and nothing you have ever seen before!
Traveling From: Colorado
Fee: $10,001-$15,000 – exact fee in this range.
Topics:  Art Performances, Entertainers
---
World-renowned artist,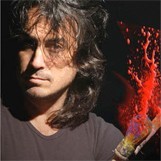 Michael Israel can best be described as Cirque du Soleil meets Picasso; as an artist, entertainer, and humanitarian, Michael electrifies arena-sized audiences with a little more than paint and passion. Throughout his career, he has concentrated on using his art to further voice humanitarian causes. His work has raised millions for over 100 charitable organizations, including the Special Olympics, the All-Star Children's Foundation for the Prevention of Child Abuse, the Susan G. Komen Breast Cancer Foundation, and several others as well. In his presentations, Michael exceeds audiences expectations and evokes true emotion through his artwork. His vision is something that certainly does not disappoint!
Traveling From: Florida
Fee: Call for Free
Topics: Art Performances, Arts & Pop Culture, Entertainers
---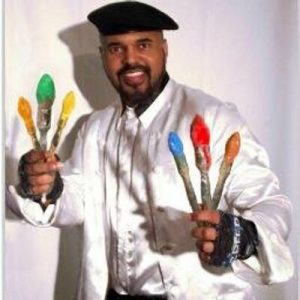 D. Westry is The World's Fastest Speed Painter and speaker who paints patriotic images, celebrity portraits, wildlife, luxury/speed cars, custom images, themes, and corporate brands, live in minutes, in front of audiences. D. Westry became internationally known for his "upside down" performance art technique, which has proven to be one of the most influential art expressions of this generation. In his presentations, audiences get the full effect of this mastered art form and much more as he takes them on an enticing visual journey.
Traveling From: Georgia
Fee: Call for Free
Topics: Art Performances
---
For more information on booking innovative & creative speakers: 
check out www.eaglestalent.com or call our office at 1.800.345.5607.
---