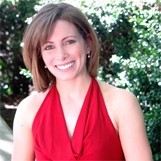 Shannon Miller is the most decorated American Gymnast in history. She is the only American to rank among the Top 10 All-Time gymnasts, and is the only female athlete to be inducted into the US Olympics Hall of Fame. After retiring from Olympic competition, Shannon received her undergraduate degree in marketing and entrepreneurship and her law degree from Boston College. Today, she hosts her weekly talk radio show dedicated to women's health and fitness. She continues to travel the country as a highly sought after motivational speaker and advocate for the health and wellness of women and children.
In this Eagles Talent Speakers Bureau exclusive Trending NOW interview, host Sheldon Senek talks with Shannon Miller about the 2012 Olympics in London, her own Olympic experiences, and her work as an advocate for women and children's health.
[youtube]https://www.youtube.com/watch?v=1Mk3ZOFjDss&feature=youtu.be[/youtube]

Go ahead … click the Eagle.