Happy Tuesday Everyone! Today is Episode Six of our latest YouTube segment, Tuesday's Tips!
Have you ever wanted your audience to not only be engaged in a spectacular performance, but become a part of it?
…This is what we call mentalism. It is the art of mental power, such as hypnosis, telepathy, and mind reading.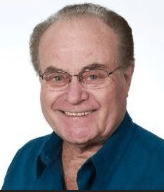 In today's Tuesday Tip, we interviewed our Co-founder, Gil Eagles, a former mentalist with over 40 years of experience. He describes a mentalist as "someone who performs mental magic and provides psychic entertainment whereas a magician provides passive entertainment."
To understand the advantages of booking a mentalist for your event, check out the complete interview:

---
For more information on booking Mentalists & Hypnotists, please contact us at www.eaglestalent.com or call 1.800.345.5607.
---