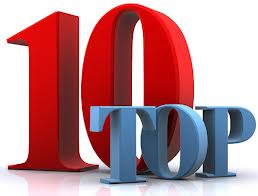 In a globalizing world, social media platforms and online marketing strategies are an increasing necessity for businesses of any size.   with the Eagles Talents' Twitter Top 10 Social Media Speakers. Whether it be via Twitter, Facebook, LinkedIn, Pinterest, or any of the media and social networking outlets, these experts know how to take advantage of technological innovation.
And now the Top 10 list from Eagles Talent Speakers Bureau.
1) Chris Brogan
Best selling co-author of Trust Agents and notable blogger, Chris Brogan, talks about the the importance seizing genuine advertising opportunities from listening to consumers with social media platforms.
[bitsontherun ZvU8PVn9]
2) Scott Stratten
Viral & Social Marketing Expert Scott Stratten discusses the importance of engaging your market and explains that it's all about positioning yourself as a trusted expert in front of your target market, so when they have the need, they choose you.
[bitsontherun vyvz65ff]
3) Terry Jones
Founder of Travelocity.com, Terry Jones explains how technique is catching up with technology, and the importance of creating a culture of corporate innovation.
[bitsontherun 4B2dvHsN]
4) Charlene Li
Expert on Social Media and Internet Marketing Charlene Li talks about the relationships you can form, create, and develop among the people you are trying to reach with social media.
[bitsontherun 6LvLBzHu]
—————————————————————————————————————————-
For more information about how social media speakers like these can impact your event, contact Eagles Talent Speakers Bureau at 1.800.345.5607.
—————————————————————————————————————————-
5) Jay Baer
Social Media Strategy Blog Expert Jay Baer, provides practical social media examples and advice explaining that not everyone uses social media the same way.
[bitsontherun eE9IaBsa]
6) Ramit Sethi
Author on Personal Finance and Entrepreneurship, Ramit Sethi talks about his extremely popular blog that gives financial advice on how to get started on investing, negotiating, and saving money.
[bitsontherun LGdSqzBF]
7) Patrick Schwerdtfeger
Author of "Marketing Shortcuts for the Self-Employed" & Social Media Speaker Patrick Schwerdtfeger focuses on delivering valuable content and highly practical strategies people can implement immediately and see actual results.
[bitsontherun YAktXEmc]
8) Shama Kabani
Social Media Marketing Expert Shama Kabani explains how to use social media for advertising by providing value when pushing out your message.
[bitsontherun 6VgHMPou]
9) Terry Brock 
Relationship Marketing and Technology Expert Terry Brock shows how you can use social media to attract more business, and get solid business results.
[bitsontherun XWekodLB]
10) Kelly McDonald

Marketing Segmentation Expert Kelly McDonald is a recognized expert on marketing and business trends with specialization in social media and marketing, multicultural marketing, generational insights and Hispanic marketing.
[bitsontherun wNPPFBrB]
People who viewed this list also viewed:
Top 10 TEDtalks Conference Speakers You Should Know: 2012-2013
Top 10 Business Keynote Speakers You Should Know: 2012-2013
Top 10 Influencers and Thought Leadership Speakers You Should Know: 2012-2013
—————————————————————————————————————
Interested in bringing one of these speakers to your event?