Originally proclaimed by George W. Bush in 2001, August 16th has become National Airborne Day. Today is a day of remembrance for the first Army parachute jump on August 16 in 1940, and honors the people who served in the military and air force.
We show our respect at Eagles Talent with a Top 5 List of brave speakers who contribute to this honorable day: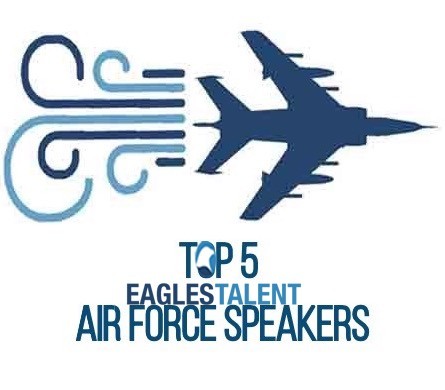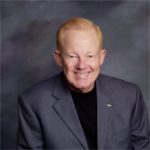 Charlie Plumb
As a former Vietnam War captive, it's no secret now that Charlie Plumb goes above and beyond to fight the impossible. In his speeches, he emphasizes the importance of survival skills and teaches his audiences how to overcome obstacles. Captain Plumb's military honors include two Purple Hearts, the Legion of Merit, the Silver Star, the Bronze Star and the P.O.W. Medal. more
Traveling From: California
Fee: $15,001-$20,000 – exact fee falls within this range.
Topics: Patriotism, Overcoming Adversity, Change
---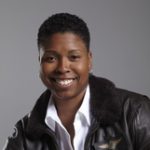 Vernice "FlyGirl" Armour
Vernice Armour is the first African American woman to become an American combat pilot, so you can bet she brings the skill sets, knowledge and personality to help bring out the best in your workforce or organization during her keynote presentations. Not only is the message she delivers powerful, but it is also unique while still being relatable because her passion is to help others find their own breakthrough. more
Traveling From: Georgia
Fee: $15,001-$20,000 – exact fee falls within this range.
Topics: Trending Motivational, African-American, Leadership
---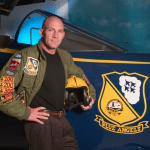 John Foley
In 2015, John "Gucci" Foley has been recognized as one of the top 10 most in demand speakers. He is a former lead solo pilot of the Blue Angels, a Sloan Fellow at Stanford School of Business, a gratitude guru and an expert in the how of High-Performance teams. His extraordinary experiences have led him to speak on what he's learned, what he thrives to be, and what guidance he can offer to his audiences. John Foley knows no limits and is a true example of someone who goes above to help individuals reach their highest potential. more
Traveling From: Idaho
Fee: $30,001-$50,000 – exact fee falls within this range.
Topics: Team Building, Motivational, Recruitment & Retention
---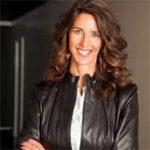 Carey Lohrenz
As the first female U.S. Navy fighter pilot, Carey Lohrenz paved the way for women to serve in one of the most extreme environments. As an F-14 Tomcat Fighter Pilot in the U.S. Navy, Lohrenz is used to working in fast moving, dynamic situations, where inconsistent execution can result in catastrophe with the only way of getting through them is to adjust and switch gears (literally and figuratively.) The same challenges are found in business: markets change, customer needs evolve and if you do not adapt quickly your company is at risk.In her keynote presentations, Carey Lohrenz shares the leadership tactics she used while leading missions around the world which she believes can truly transform corporate strategies. more
Traveling From: Minnesota
Fee: $20,001-$30,000 – exact fee falls within this range.
Topics: Motivational, Military
---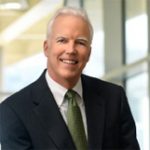 George Dom
George Dom is a former naval officer and aviator with a career that included key leadership positions in extremely authoritative organizations, including four aircraft carrier fighter squadrons and commander of the air wing of the USS John F. Kennedy. After leaving active duty, Dom became a business aviation consultant to Fortune 500 corporations, private companies, and high net-worth Individuals. In addition, he began to speak and travel to give some of the most inspiring speeches on how to develop a high-trust action plan with specific, immediate actions. more
Traveling From: California
Fee: $15,001-$20,000 – exact fee falls within this range.
Topics: TED Conference, Military, Leadership
---
For more information on booking a military keynote speaker for one of your events, check out www.eaglestalent.com or call our office at 1.800.345.5607.