Eagles Talent Speakers Bureau present's a spotlight on Vince Papale
Vince Papale has beaten every challenge he has ever faced, whether it's beating an opposing football player or Cancer, Vince is the epitome of courage and inspiration. Learn more about this successful NFL football player and one of the top Motivational Speakers.
Born in Chester, Pennsylvania. Vince only played one year of varsity football in high school, but won All-Delaware County Honorable Mention. He was also awarded a track scholarship to college but his college did not have a football team, so it would seem his football career was over. However, after graduating with a Degree in Marketing/Management Science, Vince never lost his love for the game. He played for a semi-pro football team for 2 years, while being a teacher working towards his master's degree. His determination paid off as his semi-pro performance earned him an invitation to a private workout by Coach Vermeil.
In 1976, Papale won a spot as a wide receiver and special teams player for the Philadelphia Eagles. He was 30 years old when he finally made the team, which made him the oldest rookie in the history of the NFL. He played for the Eagles from 1976-1978, and was voted the Special Teams Captain by his teammates as well as "Man of the Year" by the Eagles in 1978 for his many charitable activities. Unfortunately, a shoulder injury ended his career in 1979.
————————————————————————————————————————————————-
For more information on how motivational speaker, Vince Papale, can impact your event, contact Eagles Talent Speakers Bureau at 1.800.345.5607.
Vince has spoken for corporations, associations, and educational institutions.
"He was personable, down to earth, genuine and his presentation was motivational. He was a true joy to work with prior to the event as well as during."
–New Jersey Apartment Association
"Vince was absolutely fantastic — we could not have asked for a more gracious, passionate and relatable speaker for this crowd of sales guys! … he presented his message relating his experiences growing up and his time with the NFL and overcoming all odds, translated better than any other message could have. He was also so funny and fun loving and received a very well-deserved standing ovation at the end of his speech. He stayed at the cocktail reception afterwards and took pictures and signed autographs and the guys just loved that!"  –AnnieMac Mortgage
————————————————————————————————————————————————
More on Vince Papale…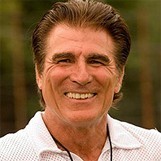 After retiring from the NFL, he worked as a TV and radio broadcaster for eight years, and then became a commercial mortgage banker. But he had one more battle to fight. In 2001, Vince was diagnosed with colon cancer, which he beat. Papale then became a passionate spokesperson — bringing awareness to the importance of being tested.
Whether football, college or cancer; Vince has become an unstoppable force at whatever goal he tries to reach. He uses his heart, body, and mind to push himself past any obstacle. So it's no surprise that a Disney motion picture called Invincible, based on his book, was made in 2006.
Today Vince is a successful businessman and happily married father of two. He is a top motivational speaker who handles topics like team building, leadership, and higher learning. Once a man who inspired a sport, now inspires people at meetings and conferences around the country on how to be invincible.
[youtube]https://www.youtube.com/watch?v=0k8BMPmKhEA&feature=player_profilepage[/youtube]
Vince Papale is an amazing keynote motivational speaker. You can check his availability with us to bring him into speak to your group by clicking here or call Eagles Talent: 1.800.345.5607.