What's wrong with our healthcare system today? Zubin Damania can help you figure that out!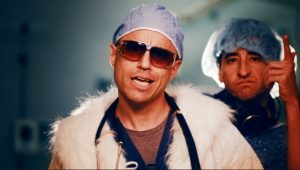 Zubin, physician and founder of Turn Table Health, performs under the rapper alias ZDogg MD, touching on topics such as healthcare, innovation and culture. He is informative, yet always maintains a sense of humor. 
Zubin takes it upon himself to educate people in a creative way on the ins and outs of todays complicated healthcare system. Zubin inspires healthcare groups, corporations, non-profits, and associations with personal insight on his thoughtful experience and lighthearted humor. 
Watch now as Zubin Damania, a.k.a. ZDogg MD parodies R&B singer R. Kelly's "Ignition (Remix)," addressing readmission rates and why there are so many "bounce backs" in our current healthcare system! 
[youtuber youtube='https://www.youtube.com/watch?v=aS3xaXsh6vo']
On a more serious note, Zubin's recent appearance on KLAS-TV in Las Vegas further explained the impact that readmission, or "bounce backs" have on hospitals. By spreading awareness, Zubin blends the perfect mix of humor and urgency to get people to move to action. Check him out here:
For more information on booking Zubin Damania for one of your events, check out his page on our website or call our office at 1.800.345.5607.