Business Speakers are sought after for their business expertise, strategies, content in their best-selling books, and knowledge as a thought leader.
These speakers are former or current CEO's, entrepreneurs, experts in sales, customer service, team building, the economy, and leadership. Our top 10 list is compiled from the top requested and booked speakers. These business speakers consistently get great feedback from conference, conventions, and business meetings (for both corporate and associations).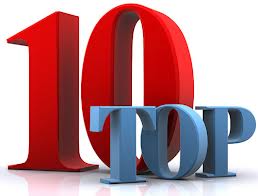 If you're not familiar with these business speakers, you should be because they are making a difference and providing value to so many organizations. Interested in learning more about their keynote presentation, client testimonials, fees and availability, connect with Eagles Talent Speakers Bureau today at 1-800-345-5607.
1. Scott Deming
Scotts consistently appears on national TV and radio shows to talk about the customer experience and branding. Is is extremely well known for his internationally best-selling book The Brand Who Cried Wolf.
[bitsontherun BmfGkZjD]
2. Josh Linkner
Four-time tech entrepreneur, serving as CEO of each over the last 20+ years. He is the top-rated keynote speaker delivering inspiring talks on creativity, innovation, and reinvention. CEO and Managing Partner of Detroit Venture Partners, helping to rebuild his hometown of Detroit, Michigan. NY Times Bestselling Author, Disciplined Dreaming – A Proven System to Drive Breakthrough Creativity. Founder and former CEO/Chariman of ePrize (largest interactive promotion agency in the world).
3. Walter Bond
Walter, a former NBA player, ignites his audience with stories of growing up and becoming an all-star athlete. He drives home the message of "no excuses."
4. Tom Flick
Tom is truly understand leadership. He's a former college star quarterback and one of our most dynamic keynote speakers on leadership.  Tom has shared his impacting message with: Microsoft, Starbucks, Hallmark, Boeing, American Express, NASA, Ritz-Carlton Hotels and the Pentagon.
[bitsontherun K6RPNLga]
5. John C. Havens
John is a sought-after international speaker, the founder of the H(app)athon Project, and writes for Mashable, The Guardian, and The Huffington Post. He is the premiere speaker on the hot trending topics of Happiness and Technology.
6. Sally Hogshead
If your organization is constantly struggling on how to be more fascinating (in branding, company culture, and as an individual), then Sally IS the speaker for you. Her newest book, How the World Sees YOU, is already a hit.
7. Steve Gilliland
Steve has  straightforward motto: "If you take care of people, the business will follow." Incorporating this into his message has helped organizations grow — his message also reaches people personally to examine their work, their relationships and themselves.
[bitsontherun lXYbmqkk]
8. Lori Greiner
Lori has created over 350 products and well as a celebrity host on QVC. She is probably more well known now for being a top investor on the hit TV show Shark Tank.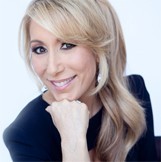 9. Bill Rancic
Not only was Bill the FIRST winner of "The Apprentice," he's an successful entrepreneur.  He's also well know for the TV series "Giuliana and Bill" where he stars with his wife.
[bitsontherun cLXxJjMO]
10. Amilya Antonetti
Over the past 20+ years Amilya has started, grown, and turned-around over a dozen multi-million dollar companies and brands by developing the right strategy, business models and teams.
—————————————————————————————————————————-
Interested in these and other business speakers? Contact Eagles Talent Speakers Bureau at 1.800.345.5607.
—————————————————————————————————————————-